Giveaway: A set of four cookbooks celebrating black authors from Page Street Publishing
June 16, 2020 by Jenny
Enter our US giveaway to win one set of these four fabulous cookbooks from Page Street Publishing: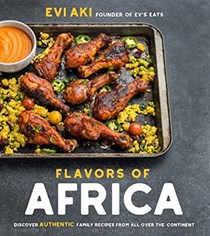 Flavors of Africa: Discover Authentic Family Recipes from All Over the Continent by Evi Aki

: shares the traditional Nigerian dishes the author grew up enjoying, as well as typical eats from all across the continent. She introduces customary recipes from each of Africa's different regions, including meals from Ethiopia, Ghana, South Africa, Kenya, Morocco, Egypt, Angola, and more, all of which she collected with the help of relatives and family friends.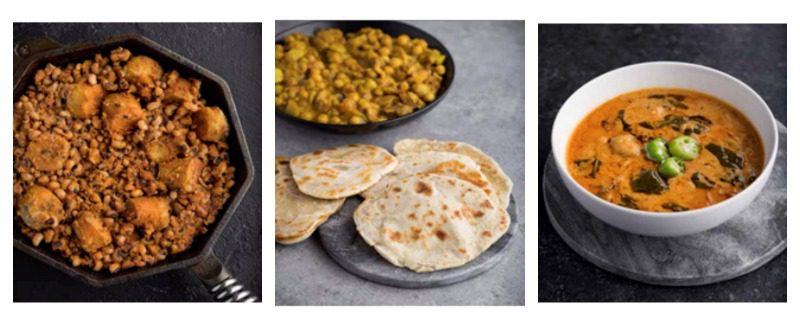 ---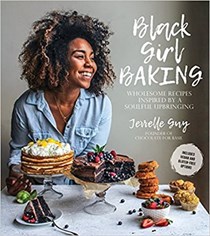 Black Girl Baking: Wholesome Recipes Inspired by a Soulful by Jerrelle Guy

: this book provides a wholesome approach to baking. I love Jerrelle's healthful, yet flavorful, approach to classics that also includes options for both vegan and gluten-free bakers for recipes shared. Honey wheat cinnamon raisin bread, Banana pudding crouton parfaits (so good), and Rosketti (Chamorro cookies) are a few examples of the mix of recipes here.
---
The New Way to Cake: Simple Recipes with Exceptional Flavor by Benjamina Ebuehi

: The author appeared on The Great British Bake Off (series 7) where she impressed the judges with her technique and creative flavor combinations. She now works with Luminary Bakery teaching workshops, providing food styling and content development and continues to share recipes on her blog Carrot & Crumb.
No matter the number of incredible baking titles released each year, I am always excited to learn that one of the GBBO's talented bakers are publishing a cookbook. The New Way to Cake doesn't disappoint. This book is filled with gorgeous photographs and inspirational recipes such as Chocolate, rye & passionfruit cake, Plum & black pepper cake, and Hazelnut & tahini caramel cake.
---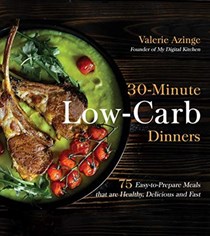 30-Minute Low-Carb Dinners: 75 Easy-to-Prepare Meals that are Healthy, Delicious and Fast by Valerie Azinge

: Completely redefine what it means to cook low-carb meals with these 75 tasty dinner recipes that are ready to eat in under 30 minutes. Valerie Azinge, the founder of My Digital Kitchen, takes all the stress out of cooking healthy weeknight meals by drastically cutting prep times using sheet pans, one-pot methods, and batch cooking so you can spend less time in the kitchen.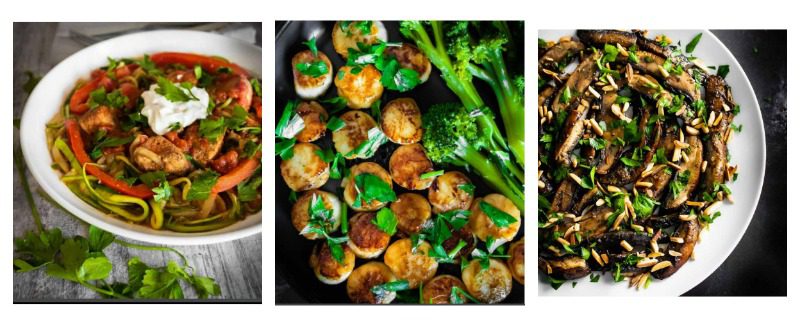 Our preview above features the following recipes as shown in the photo.
Hungarian-inspired pork paprikash with spiralized zucchini
Garlic butter scallops with broccolini
Garlic-thyme butter portobello mushrooms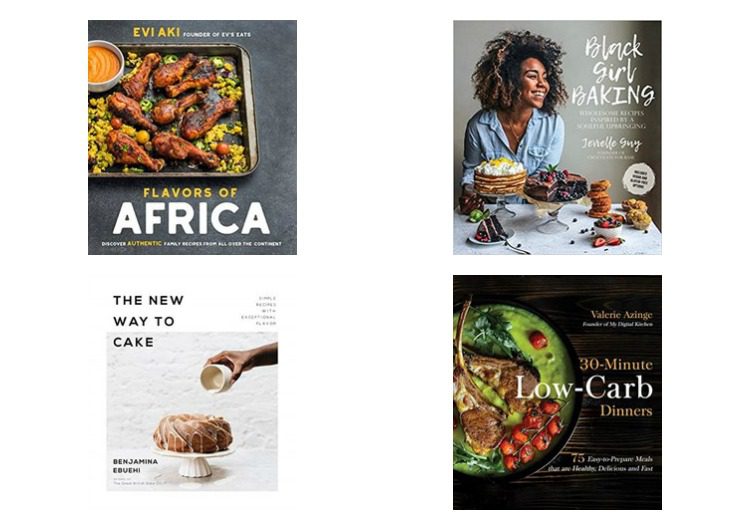 Special thanks to Page Street Publishing for offering one copy of each of the four above-featured titles in our US giveaway. Entry options include answering the following questions in the comments section of this blog post.
Which book would you like to cook from first?
Please note that you must be logged into the Rafflecopter contest before posting or your entry won't be counted. For more information on this process, please see our step-by-step help post and this forum post. Once you log in and enter your member name you will be directed to the next entry option – the blog comment. After that, there are additional options that you can complete for more entries. Be sure to check your spam filters to receive our email notifications. Prizes can take up to 6 weeks to arrive from the publishers. If you are not already a Member, you can join at no cost. The contest ends at midnight on November 20th, 2020.
a Rafflecopter giveaway