More than 10,000 Member-uploaded photos in the EYB Library
May 27, 2020 by Darcie
Thanks in part to an extremely prolific new Member, we now have over 10,000 images submitted by Members in the EYB Library. We appreciate everyone who has submitted photos, with a shout out to new Member Tina_Berlin, who has uploaded over 470 images since joining a couple of weeks ago. Of course, we would be remiss not to mention the great work by other Members in submitting photos, with special thanks to regular contributors grindabod, anya_sf, joneshayley, Zosia, L.Nightshade, raybun, verorenee, Mtetpon, Maefleur, nicolepellegrini, MarietNL, and shylastrath. Hundreds of additional Members have contributed images as well, and we thank each and every one who has done so.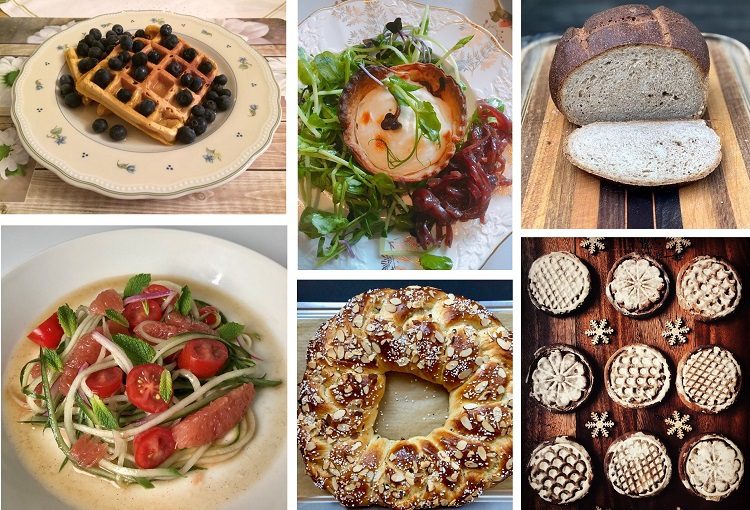 Please keep these fantastic images coming! We've put together a simple tutorial to show you how easy it is to upload your own photos. While we are bowled over by the stunning pictures from our Members, your images do not have to be magazine-worthy to be helpful or appreciated. Sometimes the lighting isn't that great, or your dish did not turn out like the photo in the cookbook, and that's okay! All images aid in conceptualizing the recipe, even if they aren't perfect. We also have some tips and tricks to make the most of cell phone cameras and how to edit your photos to make sure you can get the best shot possible.
Thanks again to all Members who have uploaded photos, and we look forward to celebrating the next milestone soon!