James Beard Cookbook Award Winners 2020
May 27, 2020 by Darcie
Today the James Beard Foundation announced the winners of its annual Media Awards (which includes cookbooks) for 2020. The announcement came via Twitter in lieu of the usual gala. JBF plans to hold a live virtual event at 1:30 pm today US Eastern Time. The event is free and open to the public.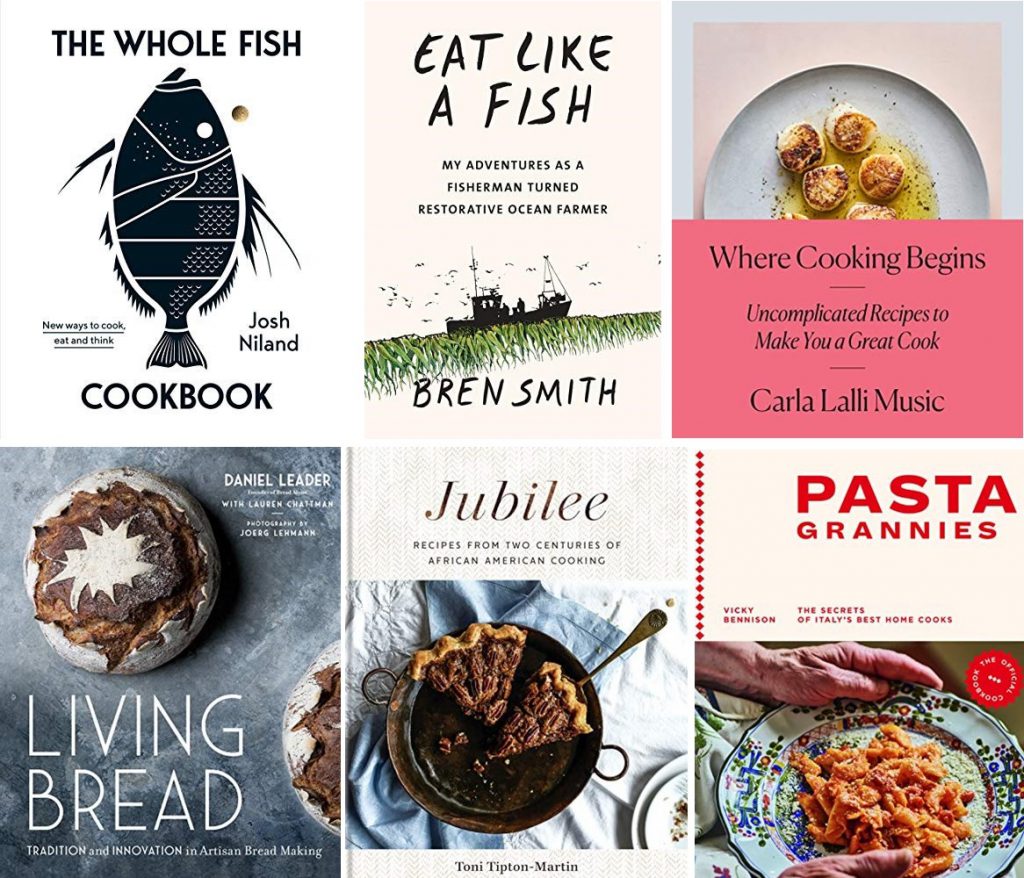 Now on to the news you've been waiting for. There is something fishy going on with this year's JBF winners: many of them are writing about cooking with fish! Josh Niland's The Whole Fish Cookbook: New Ways to Cook, Eat and Think snagged top honors in both the Restaurant and Professional category and as Book of the Year. In the Writing category, Bren Smith's Eat Like a Fish: My Adventures as a Fisherman Turned Restorative Ocean Farmer was the winner.
Veteran author Daniel Leader's Living Bread: Tradition and Innovation in Artisan Bread Making took home the top honor in the Baking category, but it was a first-time cookbook writer, Carla Lalli Music, who bested both Christopher Kimball and Molly Stevens in the General Cooking category with Where Cooking Begins: Uncomplicated Recipes to Make You a Great Cook. The Cookbook Hall of Fame honors went to expert wine writer Jancis Robinson.
Additional highlights from the JBF announcement include Jubilee: Recipes from Two Centuries of African-American Cooking by Toni Tipton-Martin winning in the American category, Pasta Grannies: The Secrets of Italy's Best Home Cooks by Vicky Bennison taking home the award for best Single Subject cookbook, Ethiopia: Recipes and Traditions from the Horn of Africa by Yohanis Gebreyesus and Jeff Koehler in the International category and Dishoom: From Bombay with Love: Cookery Book and Highly Subjective Guide to Bombay with Map by Shamil Thakrar and Kavi Thakrar and Naved Nasir in Professional and Restaurant.
View all of the nominees and the winners in each category on our JBF Awards 2020 page.