Paul Hollywood's new show
April 29, 2020 by Darcie
Paul Hollywood's steely blue eyes and signature handshake have been fixtures of the GBBO since its inception. Now the baker turned TV host has a new show being broadcast in the UK. Produced by Channel 4, the program is called Paul Hollywood Eats Japan. The going got a little rough for Hollywood in this production, as he made several cultural faux pas during filming.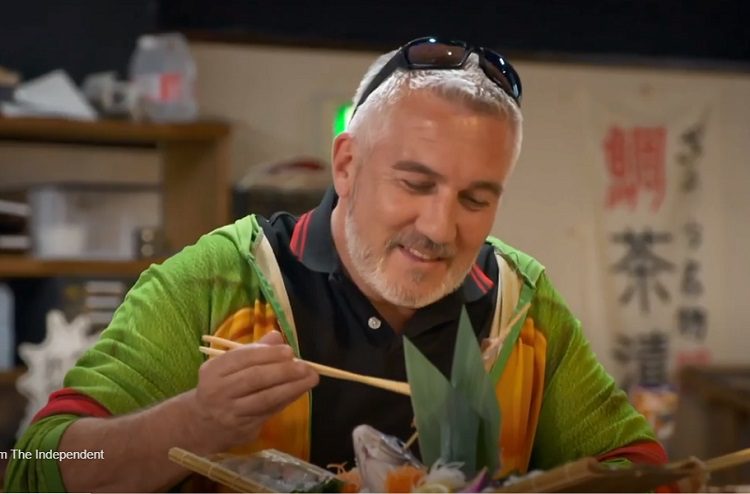 After watching the premiere episode on 29 April, many viewers branded the show as 'racist' and 'cringeworthy', as Hollywood made inappropriate statements about Japanese food culture and ask a venerated chef to try cheap packaged Pot Noodles. One person who watched the show asked: "Why is Paul Hollywood presenting a program called Paul Hollywood Eats Japan if he can't use chopsticks, knows no Japanese etiquette and says things like 'Japan makes me nervous coz it's all rice and noodles isn't it??'"
Two more episodes are set to air in this series, where Hollywood will continue his culinary tour of the country and visit Hiroshima. If any of you watched the first episode of the show, we'd love to hear whether you agree with the comments made in the linked articles.