Yesteryear's recipes viewed with a new perspective
April 28, 2020 by Darcie
Entire websites and social media streams are dedicated to poking fun at recipes from the 1950s, 60s, and 70s. It can be difficult not to chuckle when you see Spaghetti-Os and hot dogs molded with gelatin to form a ring. Many people have opined on why neon-hued gelatin salads and recipes such as casseroles featuring canned and boxed goods became so popular. Theories vary from Cold War tensions to feminine social norms to immigration. These hypothesis miss some important points, says Megan McArdle. She writes about the economic reasons for why people turned to this style of cooking after WWII.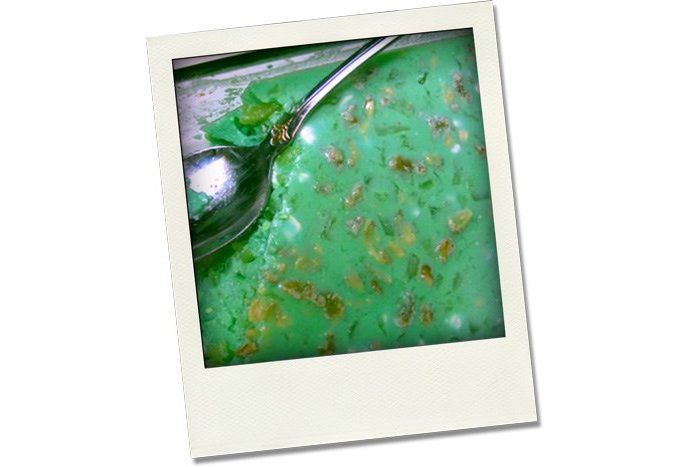 McArdle finds that most theories ignore obvious answers such as "they liked it"; "they thought it looked pretty like that"; or "that was what they could afford"? She believes these were the real impetus behind the "endless parade of things molded, jellied, bemayonnaised and enbechameled." She makes the case by offering evidence, like the fact that it was much more difficult and expensive to find ingredients that we now take for granted.
Another argument McArdle makes is that there were a lot of bad cooks. Eating out at a restaurant was not an everyday occurrence which meant that most meals were made at home. Not every woman (and it was almost always a woman) liked to cook. In fact, plenty of them only did it because they had to, so if a recipe used shortcuts like canned soups and vegetables, it was attractive to the meal makers. I think my own mother fell into that category. Cooking was a dreaded chore, so if she could open a box and pour out a meal, that's what we were eating for dinner.
Photo of Grandma's lime green Jello salad (with cottage cheese & pineapple) from Home Cooking Memories