Food news antipasto
April 19, 2020 by Darcie
A few months ago we reported on a new Julia Child documentary from the group that brought us the RBG biopic. We've learned that the film now has a distributor, and is set to be released in 2021. Sony Pictures Classics has acquired worldwide rights to the documentary produced by Betsy West, Julie Cohen and Imagine Documentaries' Justin Wilkes and Sara Bernstein.
Because almost all cookbook stores, restaurants, and venues that hold cooking classes and talks are closed for the time being, many food writers and chefs have turned to virtual classes to both raise money and stay connected with their fans. I recently signed up for a mixology class from the proprietors of NYC's cocktail bar The Dead Rabbit (details here), and I've seen a dozen or more other offerings in my social media feeds. MasterClass is offering a BOGO on memberships, and the service features classes by culinary luminaries like Dominique Ansel, Gordon Ramsay, and Thomas Keller. If you've ever wanted to try an online course, there's never been a better time than now.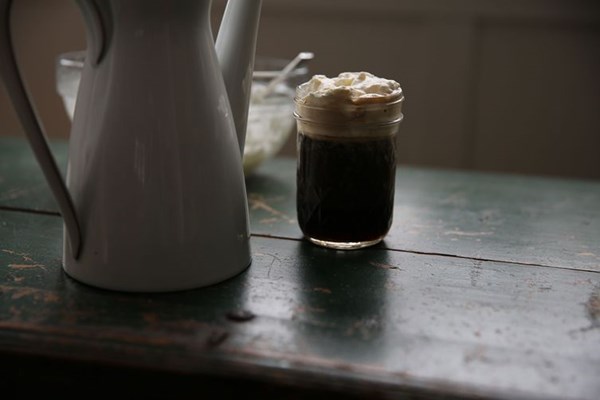 The latest quarantine trend is the ultimate in recycling. People are taking scraps that are usually pitched into the bin and are regrowing vegetables from them. Food52's article includes five vegetables that can be regrown with nothing more than light and water, and they claim that in as little as one week you can have enough growth to use. Romaine lettuce, carrots, and green onions are top contenders for this treatment.
In the before-times, shopping for groceries was one of my favorite activities. My routine included a weekly shop in at least two stores, but now that once leisurely and pleasurable activity has become something altogether different. I'm shopping far less frequently and utilizing online ordering (a crapshoot in the best of times, which the current situation is not). For the one store that I still shop inside, there is no more lingering in the aisles pondering the selection: it's wham, bam, thank-you ma'am. That is why it is important to know what you intend to buy, and to make sure you will have enough produce to last until the next shop. Epicurious can help with the latter issue, with an article on fresh items that will last at least two weeks in the refrigerator.
Photo of The Dead Rabbit's Irish coffee from Food52