Beautiful things that bring me joy, Part II (Gift guide)
April 16, 2020 by Jenny
On March 29th I shared Canelés, friands, baking cookbooks and things that bring me joy – Part I and today I will bring you part two. These two posts are perfect places to find inspiration for Mother's Day.
I adore Ruffoni. Once a year I treat myself to a piece and for Valentine's Day I gifted myself the Ruffoni Historia Copper Cake Mold and have it proudly hanging in my kitchen. It is such a stunner I haven't brought myself to bake in the beauty yet. You can read more about Ruffoni products here at EYB: #ruffoni.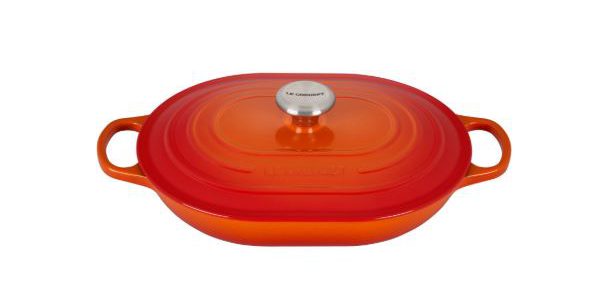 My love for LeCreuset is endless. The newest piece that has caught my attention is this Signature Oval Casserole which is now on sale! We currently have a giveaway for a gorgeous Dutch oven in one of their latest colors – Artichaut. For a look at other LeCreuset products here at EYB: #lecreuset
---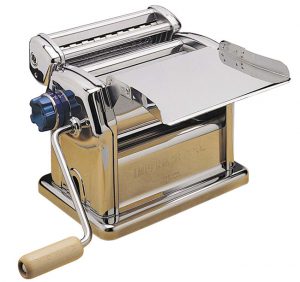 Manual Pasta Machine "Imperia" r220 has changed my life. This workhorse makes approximately 26 1/2 lb. of pasta per hour with a rolling mill cylinder of 8-5/8" and pasta dough with a maximum thickness of 3/8". Now I don't need to make that much pasta in an hour but this makes wider sheets of pasta for lasagna and other dishes and I am using it with some pastry doughs. Matfer Bourgeat is trusted by chefs, pastry chefs, and cooks everywhere.
---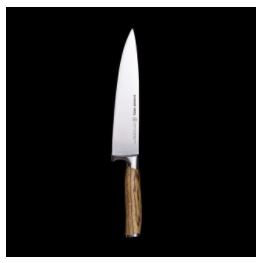 I am jonesing on Schmidt Bros. cutlery right now. The zebra wood-handled Schmidt Bros. Cutlery chef's knife is my favorite. If you need a good knife or knife set, head to Schmidt Bros. website right now. They are offering a limited time only 20% discount on their entire site. Shoppers should use discount code STAYSAFE20 at checkout. Also, please know that the company is collecting donations for COVID-19 to fund KN95 face masks for healthcare professionals in the NY, NY area and throughout the US.
---
Recently I ordered a set of these Rosti Retro Green Melamine Mixing Bowls with Lids Set and I am using them all the time. They are an incredible price, look pretty and stack to take less cabinet space. I use them for mixing up batters and for salads and storing leftovers.
---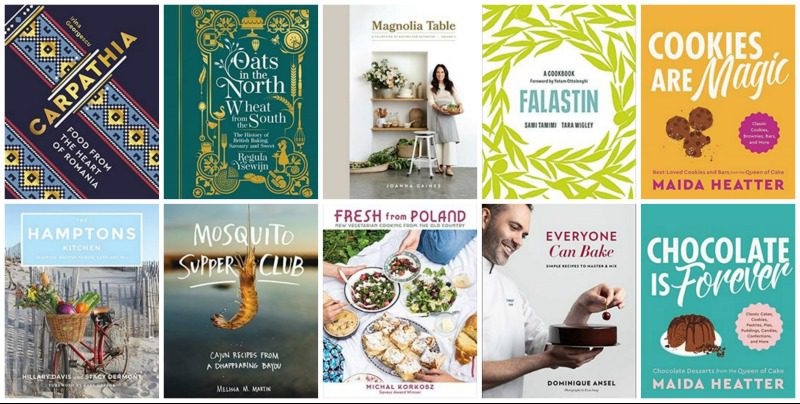 New releases that I am loving:
Other great gift ideas for mom or dad: