Bauer Media ceases New Zealand operation
April 8, 2020 by Darcie
In a press release last week, Bauer Media Group announced that it was ceasing its publishing business in New Zealand "due to the severe economic impact of COVID-19." This closure will affect many periodicals including Nadia, New Zealand Woman's Weekly, and others, along with their digital counterparts.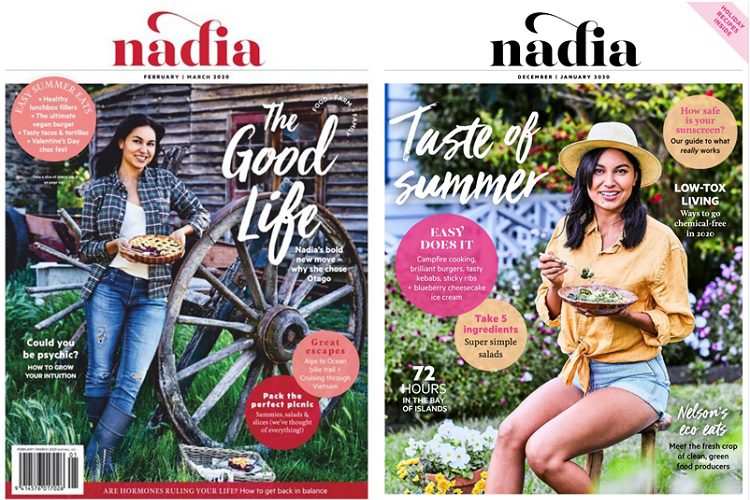 Subscribers received an email alerting them to the cessation and explaining that any recurring payments would be suspended. Bauer will issue guidance about next steps at a later date, but said it had several parties interested in purchasing the magazines and hoped people would be able to continue the subscriptions with a new owner if they were able to sell the business.
While the food industry's focus on the fallout from COVID-19 has been largely directed toward restaurants, there is no doubt that the fragile publishing industry will be affected by faltering economies around the world. Advertising revenue is the lifeblood of magazines, and with businesses closing (even if only temporarily), they will be tightening their belts and advertising budgets are often the first to be drastically trimmed.
Digital magazine subscription service Zinio has published a list of weekly or bi-weekly magazines that have been impacted by the pandemic and are either delaying or cancelling publication of upcoming issues. While most of those publications are not food-centric, there are a couple of notable exceptions including La Cucina Italia.
Some publishers noted a slight uptick in sales as people purchased reading material to pass the time during quarantine, but they did not expect that trend to last. Major retailers such as Barnes & Noble have closed most of their locations, so newsstand sales will likely decline, although grocery stores and pharmacies remain open. Whether shoppers will linger in front of the magazine display and grab something to occupy their time is an unanswered question.
Independent booksellers likewise face daunting circumstances. Some have turned to online sales to see them through this difficult period. However, author events, classes, and foot traffic are all essential to the long-term success of small bookstores, so an online-only approach will only work for so long. As shelter-in-place orders are extended in communities around the world, there seems little doubt that additional closures of publications and shops will follow on the heels of Bauer Media announcement.