Flavors of the Southeast Asian Grill & Schmidt Bro. Chef Knife Giveaway
April 1, 2020 by Jenny
Enter our US giveaway to win one of two copies of Flavors of the Southeast Asian Grill: Classic Recipes for Seafood and Meats Cooked Over Charcoal by Leela Punyaratabandhu with one grand prize winner receiving a stunning Schmidt Bros. Cutlery chef's knife.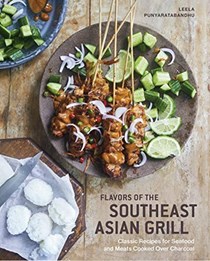 Flavors of the Southeast Asian Grill: Classic Recipes for Seafood and Meats Cooked Over Charcoal by Leela Punyaratabandhu delivers 60 vibrant recipes proving that Asian roadside barbecue is just as easy, delicious, and crowd-pleasing as American-style backyard grilling.
When I received this book, I couldn't put it down and I must have stared at the Pork belly burnt ends photograph as long as a pubescent boy who finds a Victoria's Secret catalog in the mail. What I particularly love about this book are the flavors Leela imparts in her dishes along with the glazes and sauces. I am all about the sauce. Spicy sour-orange glaze, Spicy dipping vinegar, and Pineapple-chile dipping sauce are just a few of the condiments sprinkled throughout the book to go with the tantalizing meats.

Our

takes you inside this beautiful book and features the following

---
Every cook needs a great knife. I thought I had some pretty nice knives myself until I met the Schmidt Bros. line of cutlery. The knives feel great in my hand and have a comfortable grip. They are light but sturdy and cut effortlessly. Not to mention, they are gorgeous.
Schmidt Bros. provided me with the black and brass, 15 piece cutlery block set (pictured below) to try out. I was thrilled that this set included six steak knives as the cheap steak knives we own are shameful. The stand itself is a knockout and looks beautiful on my countertop. While I tend to use the chef's knife, bread knife and paring knife the most, the other knives are wonderful to have for special jobs and to have on hand if there is someone helping you prep a meal.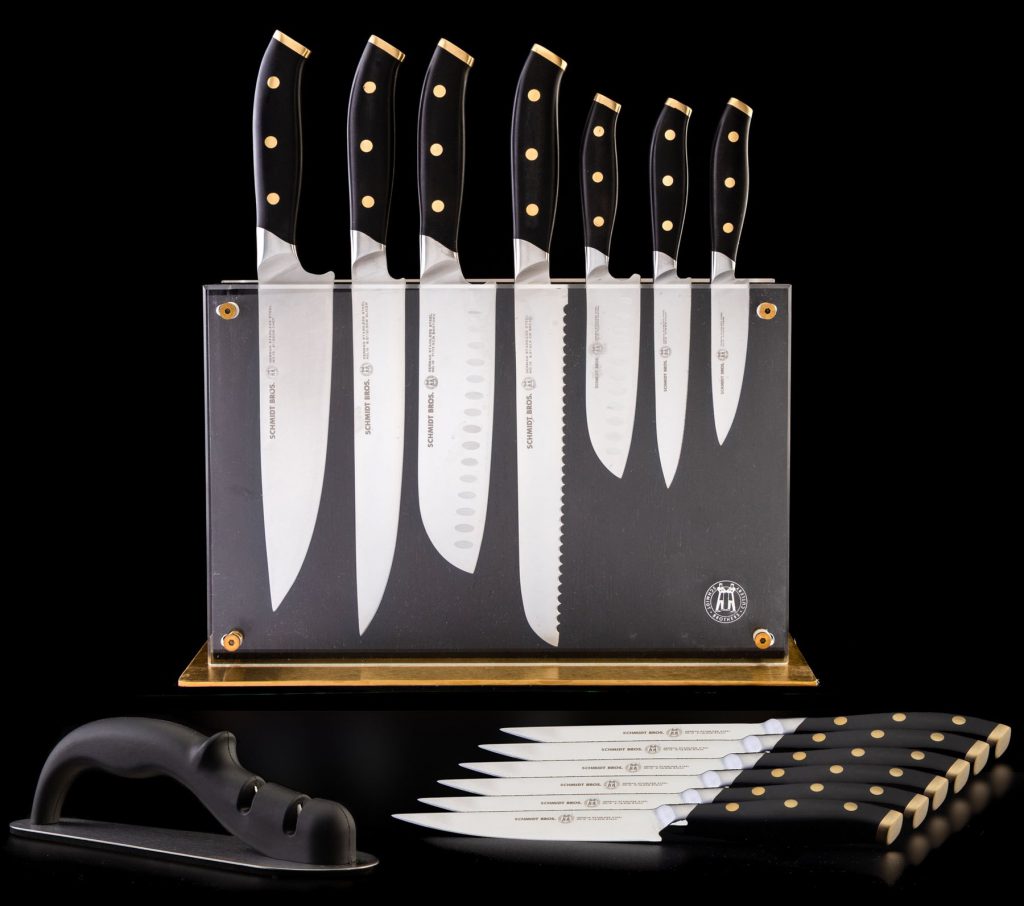 To paraphrase the website, "With a high carbon-content, 100% German stainless steel blade, this knife cuts as sharp as it looks. Each individually designed blade comes dressed in a unique form-fitting, brass accented European style handle that was designed to complement the blade." The set comes with the knives shown above, six steak knives and a sharpener for a very reasonable price (see the discount below). You can learn more about the company, their warranty and how to care for these knives here.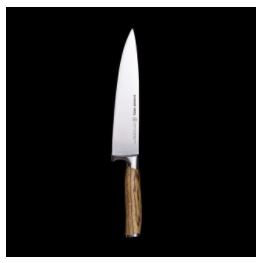 Pictured above is the zebra wood eight-inch chef's knife that Schmidt Bros. is offering one of our members in the giveaway below. I have to admit – even though I have that gorgeous set above – I am crushing on this particular knife. It's a looker.
If you need a good knife or knife set, head to Schmidt Bros. website right now. They are offering a limited time only 20% discount on their entire site. Shoppers should use discount code STAYSAFE20 at checkout. Also, please know that the company is collecting donations for COVID-19 to fund KN95 face masks for healthcare professionals in the NY, NY area and throughout the US.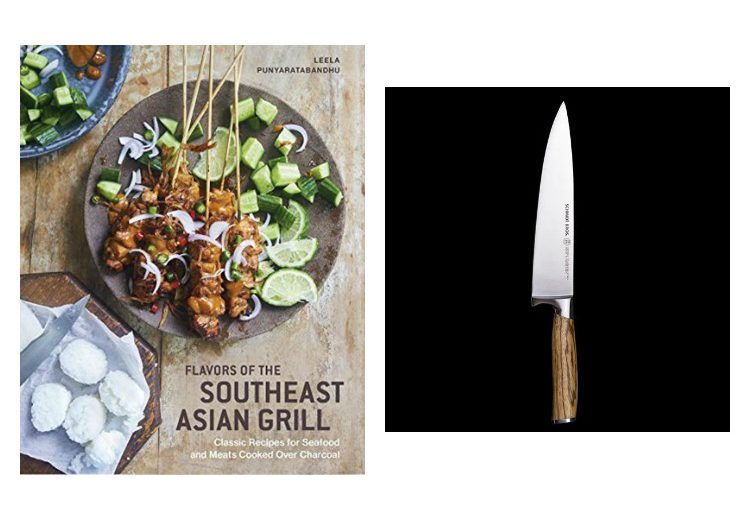 Thanks to Ten Speed Press for providing two copies of Flavors of the Southeast Asian Grill in our US giveaway. Schmidt Bros. Cutlery is providing one of those winners a Schmidt Bros. Cutlery chef's knife. Entry options include answering the following questions in the comments section of this blog post.
Which recipe in the index would you try first?
Visit Schmidt Brothers then leave a second comment stating which piece has caught your eye.
Please note that you must be logged into the Rafflecopter contest before posting or your entry won't be counted. For more information on this process, please see our step-by-step help post and this forum post. Once you log in and enter your member name you will be directed to the next entry option – the blog comment. After that, there are additional options that you can complete for more entries. Be sure to check your spam filters to receive our email notifications. Prizes can take up to 6 weeks to arrive from the publishers. If you are not already a Member, you can join at no cost. The contest ends at midnight on November 1st, 2020.
a Rafflecopter giveaway