Jenny's Best Cookbooks of Spring 2020
March 17, 2020 by Jenny
We are all looking for some semblance of normalcy during this difficult time. I will continue to write and share about cookbook news in the hope that it brings our members some distraction. We are all in this together.
I suffer from an affliction which many of you can relate to – I obsessed about cookbooks. I am continually updating my comprehensive listing of 2020 cookbook releases looking for what is coming next. Yes, I am guilty of not fully enjoying the present as I look forward to the future. I am already excited about books coming in 2021 from Zoë François on cakes, a book on midwest entertaining from Amy Thielen, and a new book from Samin Nosrat entitled What to Cook. Don't even get me started on the glee from learning Claudia Fleming is working on a long-awaited sequel to The Last Course!
Pushing away my urge to scoop all the news, this weekend with the state of the world's health I took the time to make a listing of my favorite books of this Spring. As EYB is an international site, I have included books from Canada, the UK, Australia, and New Zealand. This list encompasses those titles from February through May 2020. Events that have been scheduled are included and I will be updating the calendar as many have been postponed.
At the bottom of this post, I will tell you about a few new to me titles which I am drooling over.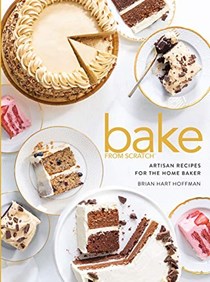 Bake from Scratch, Volume 4: Artisan Recipes for the Home Baker shares all the recipes from the Bake from Scratch magazines and this book is something I look forward to every Spring. I originally left it off this list because it is a compilation. These books are must-haves for every baker and even owning the magazines – I value their addition to my library every year. The 2020 One-Layer Cakes is out now and The Bundt Collection: Over 100 Recipes for the Bundt Cake Enthusiast is being released this September. (You know I love a Bundt!)
Cool Beans: The Ultimate Guide to Cooking with the World's Most Versatile Plant-Based Protein, with 125 Recipes by Joe Yonan shares recipes that bring a colorful mosaic of beans from Lady cream peas to red lentils to our table. Find out more about this book and enter our US giveaway that includes a grand prize of a Circulon Symmetry 5.5-Qt. Covered Straining Casserole in Merlot. Events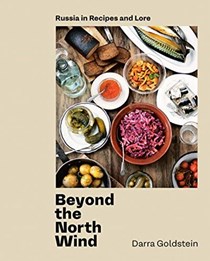 Beyond the North Wind: Russia in Recipes and Lore by Darra Goldstein is an intriguing, thoughtful study of Russian cuisine and culture brought to us by an author who has been immersed in the field for nearly fifty years. Learn more about this cookbook and enter our US giveaway. Events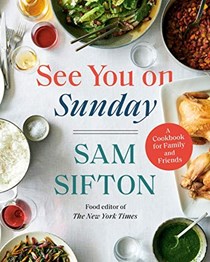 See You on Sunday: A Cookbook for Family and Friends by Sam Sifton, New York Times writer and author, is designed with one purpose in mind – to bring more of us together for dinner. Filled with detailed instructions on cooking techniques, well-thought-out dinner recipes for any day of the week, and photographs, Sifton delivers a to-go resource for everyone's kitchen. Find out more in our promotion that includes a giveaway of a Smithey cast iron pot. Events.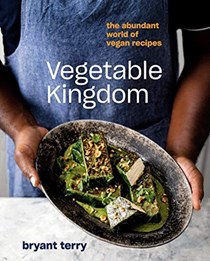 Vegetable Kingdom: The Abundant World of Vegan Recipes by Bryant Terry showcases 100 accessible recipes that result in delicious vegan meals from vegetables, grains, and legumes. Beautiful imagery is shared throughout this book that makes plant-based cooking not only exciting but also comforting and satisfying. Find out more in our promotion post that includes a giveaway with Kuhn Rikon products. Events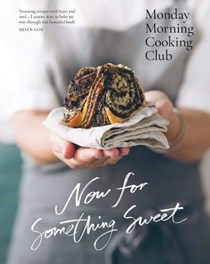 Monday Morning Cooking Club: Now for Something Sweet by Monday Morning Cooking Club was published in Australia in February and comes to the UK in April, followed by the US in November. I've had the pleasure of reviewing the electronic version and it is a stunner! Viennese Isjla biscuits, Apple and jam oil cake, and Russian honey cake are a small sampling of the many recipes you will find here along with beautiful illustrations and stunning photography. The ladies of the Monday Morning Cooking Club never disappoint! Events
Start Simple: Eleven Everyday Ingredients for Countless Weeknight Meals by Lukas Volger offers a radically new, uncomplicated, and creative approach to cooking that allows you to use what you already have on hand to make great meals you didn't think were possible. While it is a vegetarian cookbook as none of the recipes include meat, Volger's approach transcends categories. His methods aren't about subscribing to a specific dietary regimen; they are about simply recognizing and embracing the way people cook and eat today. Creating weekly meal plans based on intricate recipes sounds good, but it can be difficult to execute. Having a well-stocked pantry paired with a choose-your-own-adventure guide to creating simple yet inventive meals is more practical for your average home cook.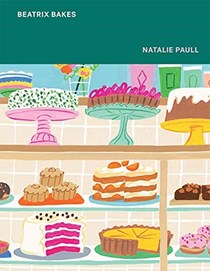 Beatrix Bakes by Natalie Paull is a dreamy book filled with delightful bakes. Pillowy peach and polenta pie, Cocoa meringue roulade with mascarpone and toffeed figs, and Honeyed peanut beesting buns are sure to excite bakers everywhere.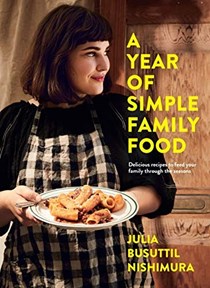 A Year of Simple Family Food: Delicious Recipes to Feed Your Family Through the Seasons by Julia Busuttil Nishimura is the second offering from the author of Ostro (review). I've had the pleasure of reviewing the electronic version of this stunning book. Julia melds Italian and Japanese cuisines to create flavorful but simple food.
Everyone Can Bake: Simple Recipes to Master & Mix by Dominique Ansel shares his "go-to" recipes in this his second cookbook. Recipes for components of recipes include Caramelized puffed rice, Apple compote, Lemon curd as well as many other bases. He also shares detailed instructions on roulades, charlottes and more.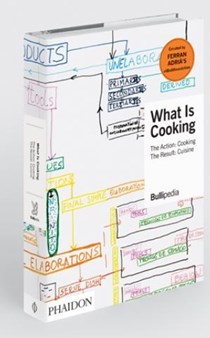 What is Cooking?: The Action: Cooking, The Result: Cuisine by Ferran Adrià is a masterclass covering every aspect of cooking. Ferran dissects cooking and the kitchen like no other. There are recipes but the beauty here is the vast knowledge imparted. Please remember that Eat Your Book members receive 30% off Phaidon titles when using the link provided.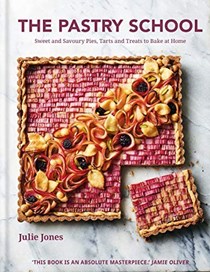 The Pastry School: Master Sweet and Savoury Pies, Tarts and Pastries at Home by Julie Jones (author of Soulful Baker) will unleash your inner pastry chef. Just as stunning as her first title, this book provides all the know-how to make pastry right every time and includes both sweet and savory, gluten-free and vegan pastry as well as hot water, puff , choux, suet and leavened options.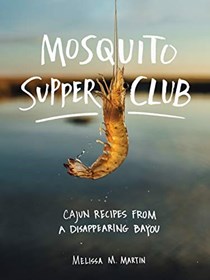 Mosquito Supper Club: Cajun Recipes from a Disappearing Bayou by Melissa Martin tells the story of the Louisiana bayou that loses a football field's worth of land to the Gulf. The author brings us enchanting stories of the people and cuisine of this rich area. She has organized the book into 12 chapters highlighting the key ingredients of this cuisine and the recipe and customs that surround each.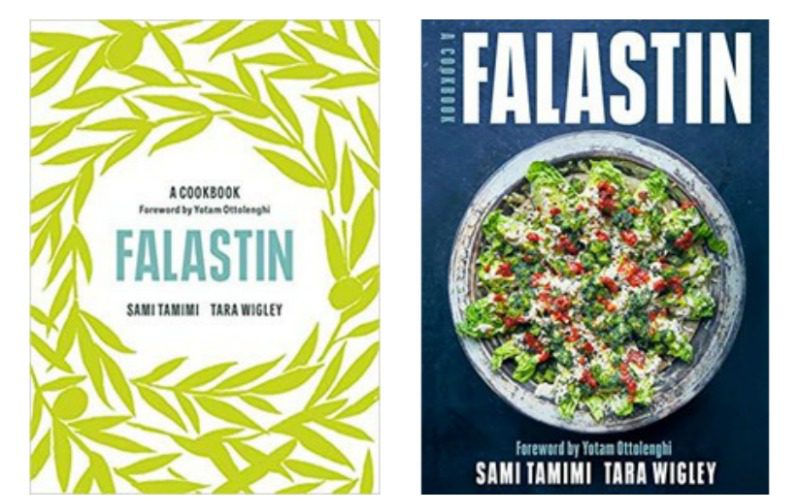 Falastin: A Cookbook by Sami Tamimi and Tara Wigley (UK) is as magnificent as we thought it was going to be. Filled with stories, photographs, and recipes that provide comfort and inspiration. Events
Simple Beautiful Food: Recipes and Riffs for Everyday Cooking by Amanda Frederickson features 100 recipes from the creator of Instagram's "Fridge Foraging" series. A cookbook that will especially come in handy over the next few months.
Friuli Food and Wine: Frasca Cooking from Northern Italy's Mountains, Vineyards, and Seaside by Bobby Stuckey, Lachlan Mackinnon-Patterson and Meredith Erickson is a delightful exploration of a unique region of Italy that bridges the Alps and the Adriatic Sea. This book features 80 recipes and wine pairings from a master sommelier and James Beard Award-winning chef.
---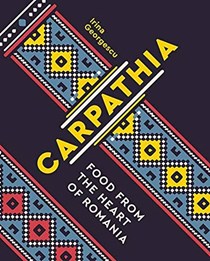 Carpathia: Food from the Heart of Romania by Irina Georgescu is one of those books that weave their magic so beautifully around our hearts that we are forever changed. Carpathia is such a book. Find out more in our promotion post.
---
Summer Kitchens: Recipes and Reminiscences from Every Corner of Ukraine by Olia Hercules isn't a book that contains recipes to be made and eaten in the summer. Instead, it is about a special place called the litnya kuhnia or summer kitchen. A separate one-room brick structure located near the fruit and vegetable gardens of her childhood home was a magical place. Read more about this beautiful book here.
---
Coconut & Sambal: Recipes from My Indonesian Kitchen by Lara Lee reveals the secrets behind authentic Indonesian cookery. With more than 80 traditional and vibrant recipes that have been passed down through the generations, you will discover dishes such as Nasi goreng, Beef rendang, Chilli prawn satay and Pandan cake, alongside a variety of recipes for sambals: fragrant, spicy relishes that are undoubtedly the heart and soul of every meal.
---
Other Spring best cookbook lists feature the following titles that I concur with wholeheartedly.
These titles I haven't laid eyes on but I'm sure they will be delightful:
Titles that you need to know about!
Olive + Gourmando: The Cookbook by Dyan Solomon was published in Canada in November. After reviewing an electronic version, I had to order it for myself. Olive + Gourmando is a neighborhood breakfast and lunch spot in Montreal and their cookbook delivers the recipes that have made this place a favorite for locals and tourists alike.
Venetian Republic: Recipes from the Veneto, Adriatic Croatia and the Greek Islands by Nino Zoccali (published in November in the UK) and will be released in the US this month. This book brings the beauty of this area and its cuisine to our kitchens offering us a reprieve from the stressors we are all facing.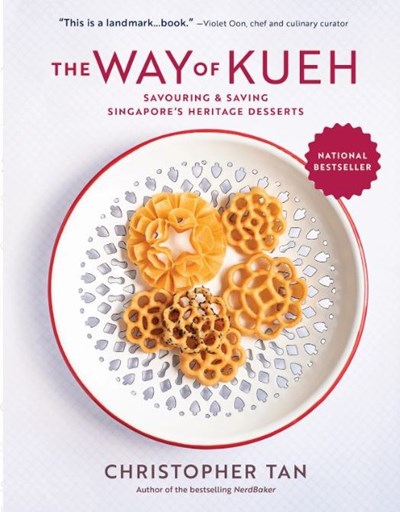 The Way of Kueh: Savouring & Saving Singapore's Heritage Desserts by Christopher Tan is a bible devoted to the desserts of Singapore. You may think this is an odd title for me to recommend to you. I am fascinated by desserts of other cultures and Tan's book is so beautiful and well done.