André Simon Food and Drink book award winners 2019
February 22, 2020 by Darcie
We have long covered the IACP, JBF, and Writers Guild UK cookbook awards, but one has sailed under our radar for years. This year we are rectifying that oversight, and are reporting on the 2019 André Simon Awards.
Simon was the charismatic leader of the English wine trade for almost all of the first half of the 20th century, and the grand old man of literate connoisseurship for a further 20 years. In 66 years of authorship, he wrote a whopping 104 books. For 33 years he was one of London's leading champagne shippers; for the same number of years the active president of the Wine & Food Society. His opus A Concise Encyclopedia of Gastronomy sold an unprecedented 100,000 copies. The awards presented by the André Simon Memorial Fund honor his legacy.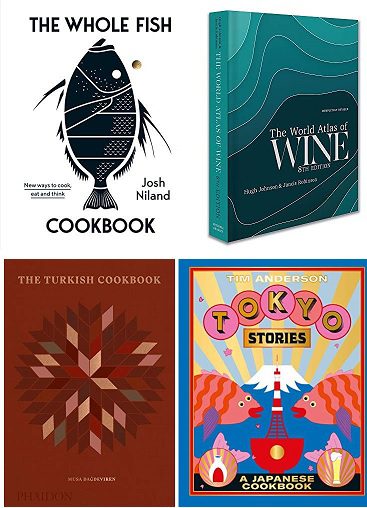 The panel of judges for this year's Food awards was guided by award-winning author Niki Segnit, whose book The Flavour Thesaurus won the André Simon Award for best food book in 2010. The Drinks' assessor was Dan Jago, who has been involved in the drinks' business for most of his working life.
Without further adieu, here are the 2019 winners:
Visit our 2019 Andre Simon Food and Drink Awards page to find out which books made the shortlist for the prize, and to see winners of previous years. We have included the awards going back to 2015.