This week: The best wings and game-day snacks, giveaways, EYBD previews and more.
January 31, 2020 by Jenny
The Super Bowl is this Sunday in the United States. While football fans are tuning in for the football showdown, there are even more of us that are excited for the anticipated commercials (Super Bowl commercials in the US are a big deal) and the feast that is spread out to snack upon during field goals, touchdowns, flag throwing, and commentary.
Most Americans think of chicken wings as the perfect game-day viewing food. Eaten with our hands and perfect with beer what's not to love? My absolute favorite wings are the Wonder wings from The South's Best Butts and Ike's Vietnamese fish sauce wings from Andy Ricker's Pok Pok. Other game-day favorites include nachos, chili, and dips (and chips). These snacks are perfect for any occasion whether it be sports related, getting together with friends, watching a movie or just because. This Sunday, I am making a pot of my famous chili with all the fixings and pastry-wrapped mini-sausages. For dessert probably brownies! What is your go-to recipe for snacking and viewing?
Articles that may help your menu planning:
---
Since our last roundup, Darcie has written articles that include a piece on changes to The Piglet cookbook competition, is it necessary to preheat the oven, more cookbooks, but less cooking, the 2020 Art of Eating Prize long list announced, and the meaning behind lunar New Year's foods. Darcie's weekly food news antipasto is shared every Sunday (#foodnews brings up these information-packed posts).
Our post on looking forward to 2020 cookbooks has been recently updated and provides an outline of what the new year has in store for us cookbook lovers. Throughout the year, this post will continue to change with new additions, edits to titles and publication dates and more! February 1st starts a new month in our Eat Your Books Cookbook Club be sure to check out our cooking and baking options for February through April.
---
Recently Indexed Books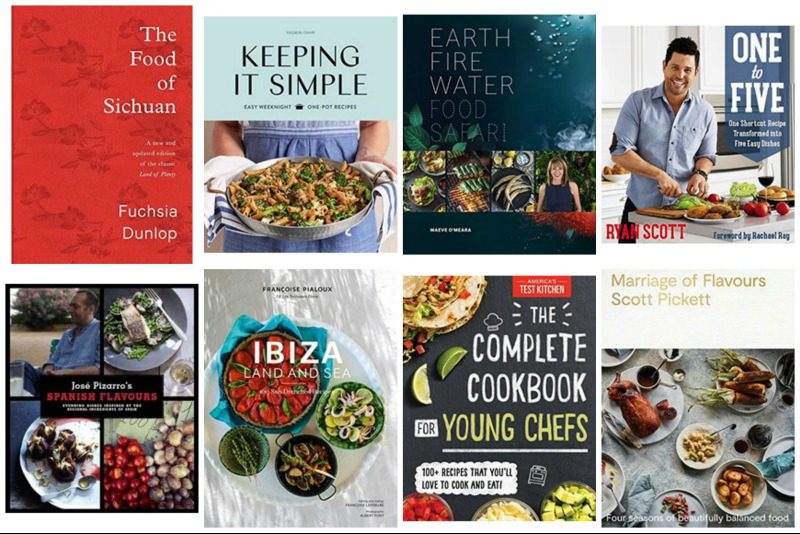 ---
Member Photo of the Week
Super Bowl cupcakes from Pastry Love: A Baker's Journal of Favorite Recipes by Joanne Chang submitted by member Zosia
Have you uploaded any of your own photos yet? Learn more!
---
Featured Online Recipe
Caribbean pineapple baked chicken wings from Belly Full by Amy Flanigan
---
EYBDigital Previews
---
Recently we uploaded our 606th EYBDigital Preview and shared some insight into members' questions regarding same. A selection of full sample pages is available for the following cookbooks. Learn more about EYBDigital Previews.
(Note: Some members have been asking why they cannot add all EYBDigital Preview recipes to their Bookshelf. Please read this Help page for an explanation.)

---
Cookbook Giveaways
Click on the Blue Link Below to Enter

---
Be sure to enter all our current giveaways!
---