More cookbooks, but less cooking
January 27, 2020 by Darcie
It is always fun to stumble upon a good interview about cookbooks, and today I hit the jackpot. It's a conversation between food historian Kyle Cherek and radio host Bonnie North, and it covers everything from the first cookbook published in the U.S. to the latest trends of celebrity chef books.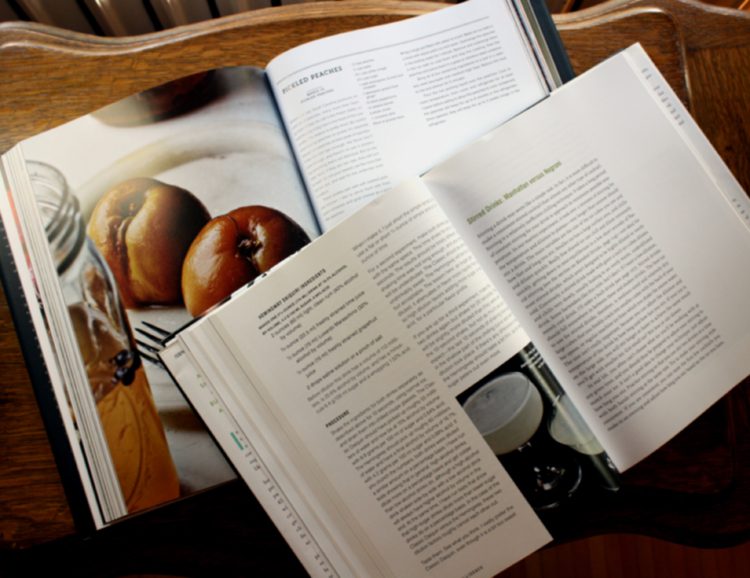 Cookbooks serve as cultural markers of the times, says Cherek. Amelia Simmons wrote America's first real cookbook, in 1796. While much of the recipes are no longer favored today, several have permanently entered our food repetoire, including one that everyone loves: Simmons is credited with the drop cookie, the basis for the chocolate chip cookie. Fast forward to 2020, and the explosion of vegetarian and vegan cookbooks indicates a transformation in our food values compared to the meat-centric tomes from just a decade ago.
The interview delves into the influence that French classical cooking had on the U.S. prior to the 1980s, until Lidia Bastianich and others broke through the French hegemony in cookbook publishing. Cherek also discusses the two basic levels of cookbooks that exist: the straightforward 'home economics' style like Joy of Cooking and The Fannie Farmer Cookbook, and the aspirational cookbooks that we have more of today.
North asks Cherek a great question about why we love these aspirational cookbooks even though we don't often cook from them. Cherek notes that until 2015, spending on groceries outpaced that of restaurants, but today the reverse is true. Yet people buy more cookbooks now than ever before. One reason, says Cherek, is that a book can serve as a touchstone for a particular chef or restaurant. And in a somewhat ironic twist, a popular cookbook – meant to inspire more cooking at home – can end up supporting the restaurant.