Keeping it Simple – Cookbook Giveaway
January 23, 2020 by Jenny
Enter our giveaway (open to US/UK/AU/NZ) to win a copy of Keeping It Simple: Easy Weeknight One-Pot Recipes by Yasmin Fahr who will be in Boston for a few events next month.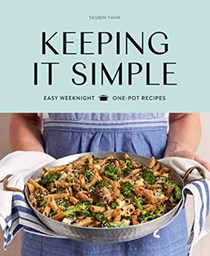 Keeping It Simple by Yasmin Fahr is inspired by the author's column at Serious Eats where the focus is on fast, flavor-filled one-pot recipes. The dishes here are ideal for simple weeknight meals, busy weekends or whenever time is short. Yasmin has us covered when the desire to feed our family a home-cooked dinner is strong but the clock is not our friend.
Filled with the author's stories, techniques for short-cut cookery, and tips for preparing a taco party, roasting a whole fish and more, this title will be every cook's best friend. Lemongrass-chicken bowl with rice vermicelli, 30-minute green chicken chili, or a Weeknight curry can be on your table faster than delivery.

Our

takes you inside this beautiful book and features the following

Special thanks to the publisher for providing us with the materials needed for our EYBD Preview and offering copies of this book in our giveaway below.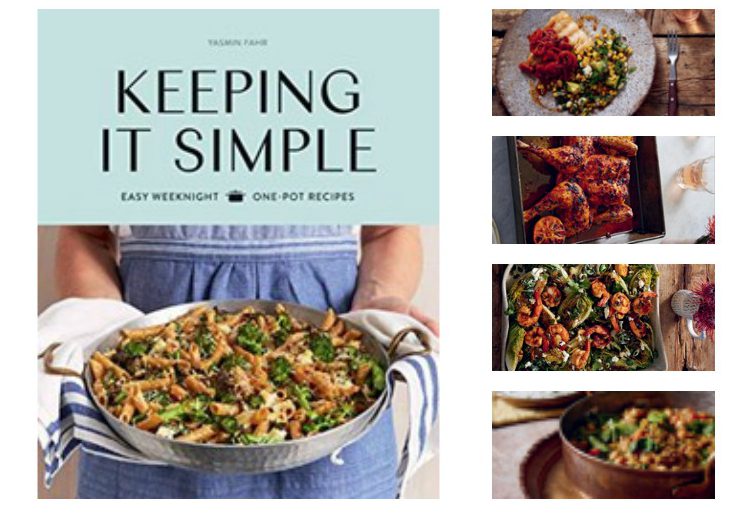 Thanks to the publisher for providing three copies of the above-referenced title in our giveaway open to EYB Members in the US, UK, AU and NZ. One of the entry options is to answer the following question in the comments section of this blog post.
Which recipe in the index would you try first?
Please note that you must be logged into the Rafflecopter contest before posting or your entry won't be counted. For more information on this process, please see our step-by-step help post and this forum post. Once you log in and enter your member name you will be directed to the next entry option – the blog comment. After that, there are additional options that you can complete for more entries. Be sure to check your spam filters to receive our email notifications. Prizes can take up to 6 weeks to arrive from the publishers. If you are not already a Member, you can join at no cost. The contest ends at midnight on July 4th, 2020.
a Rafflecopter giveaway