Where 'a la mode' originated
January 20, 2020 by Darcie
French terminology has fallen by the wayside in all but a handful of restaurants in the US, with the exception of one term: à la mode, meaning served with ice cream. While it is ubiquitous now, the term used to mean something else entirely and was part of a broader 'a la' trend, as Gastro Obscura explains.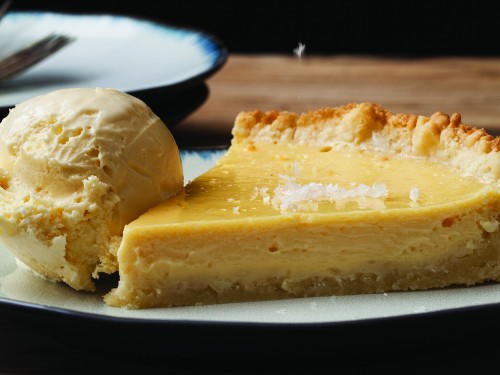 A term that directly translates as 'in the fashion', à la mode is a holdover from a time when elite restauranats around the world used coded terms on their menus. During the late 1800s, high-end restaurants, especially in the US, did not go into particulars in their menu descriptions. Instead, they used short terms usually derived from classical French cooking to indicate the style of the dish or sauce used in the meal. In the US, this culinary code was meant for a privileged few. "Rarely were these terms self-explanatory," says Alan Davidson in The Oxford Companion to Food.
The terminology was extensive. Meat à la Bordelaise, for example, meant it was served with a red wine and beef broth sauce, and à la Milanaise referred to the custom in Milan of breading and frying meat. Although this type of menu flourished in the mid and late 1800s, by the turn of the 20th century, the usage of à la descriptors was in decline.
There are a few holdovers of à la descriptors today, including à la mode, which has changed its meaning substantially since it was first put into use. In the 1800s, the term typically applied to beef with wine sauce, and not a dish served with ice cream. Two US cities lay claim to first using à la mode as ice cream served alongside dessert: Duluth, Minnesota, and Cambridge, New York. The transformation had become complete by the 1930s, and can still be found in diners and dives across the country.