The joy of failing in the kitchen
January 10, 2020 by Darcie
Does the following scenario sound familiar? You are excited about making a new dish, and as you lay out the ingredients, you envision the perfect meal you are about to enjoy. However, things do not go according to plan – the timing gets screwed up, a shaping technique turns out to be much more difficult than anticipated, you scorch some ingredients – and what was going to be an awesome meal ends up being less than stellar or even worse, chucked into the trash bin. Even though things might have gone off the rails, it's okay and even welcome, says Scott Hines, who writes about the simple joy of f***ing up in the kitchen.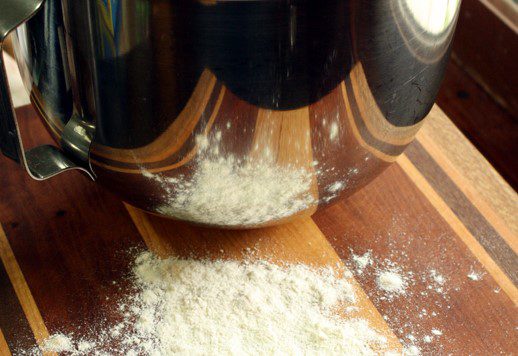 Hines recounts his plan for making Xiaolongbao (soup dumplings). He had already made the time-consuming portion of the dish, the pork broth, so it seemed like the rest would be simple and straightforward. Only it wasn't. The dough got a little dried out, rolling the circles proved to be more difficult than anticipated, and in the end the recipe turned out to be a flop. "The eight survivors from the original band of 40 were mediocre at best, a quiet final salvo in an unmitigated kitchen debacle. I failed miserably," says Hines. Even though disaster ensued, he does not regret trying the recipe.
Part of the joy of cooking, says Hines, is that reaching for the stars in the kitchen does not have the same downside risk as trying something in other areas of life. "It's satisfying to fail in the kitchen because of the relative stakes," he explains. The worst case scenario is you are out a few dollars' worth of ingredients and some time, but when you do get it right, the benefits are immensely satisfying. If only everything in life carried the same risk to reward ratio.