Casa Cacao – Cookbook Giveaway
December 31, 2019 by Jenny
Enter our giveaway to win a copy of Casa Cacao: The Return Trip to the Origin of Chocolate by Jordi Roca and Ignacio Medina open to members in US/CA/UK/AU/NZ.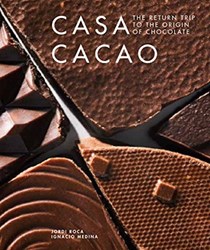 Jordi Roca is one of the world's most advanced chocolatiers and was proclaimed the best pastry chef in the world in the 2014, 50 Best Awards. Casa Cacao covers Jordi's search for the origins of cocoa and his journey to discover how to master chocolate for the creation of new, totally revolutionary desserts.
His quest led him to travel through cocoa fields in Colombia, Peru, and Ecuador to meet producers both in the interior of the jungle and in the new areas that produce some of the most prestigious cocoa on the market. He learns about the nature of the so-called creole cacao, native to the Amazon rainforest, the characteristics of the crop and the way in which the cocoa cob ends up being transformed into the fermented and dry bean from which we obtain our chocolate.
After this research, Jordi returned to his chocolate workshop in Girona and gave a new twist to his creative work, undertaking unique creations with the cocoas that he has collected over the course of his travels. The book includes recipes, formulas and totally new creative ideas with cocoa as the mainstay of desserts, chocolates, and ice cream.

---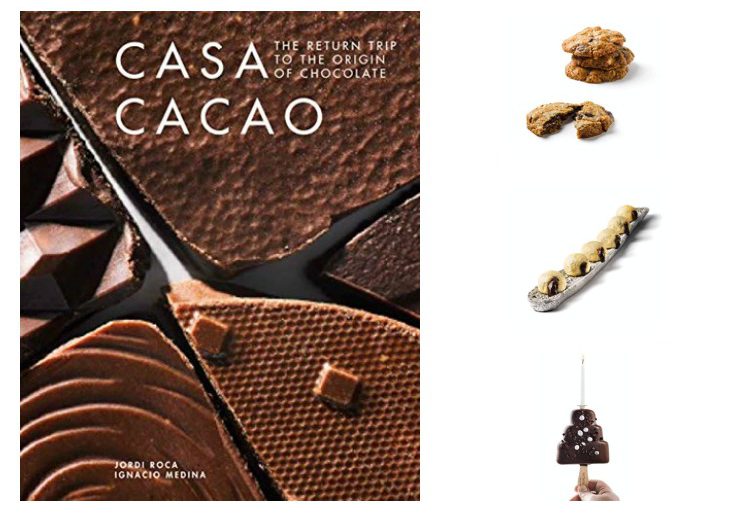 Special thanks to the publisher for providing three copies of the above-referenced title in our giveaway open to EYB Members in the US, UK, CA, and AU. One of the entry options is to answer the following question in the comments section of this blog post.
Which recipe in the index would you try first?
Please note that you must be logged into the Rafflecopter contest before posting or your entry won't be counted. For more information on this process, please see our step-by-step help post and this forum post. Once you log in and enter your member name you will be directed to the next entry option – the blog comment. After that, there are additional options that you can complete for more entries. Be sure to check your spam filters to receive our email notifications. Prizes can take up to 6 weeks to arrive from the publishers. If you are not already a Member, you can join at no cost. The contest ends at midnight on July 3rd, 2020.
a Rafflecopter giveaway
Seen anything interesting?
Let us know
& we'll share it!