Food news antipasto
December 29, 2019 by Darcie
2019 is almost through, and it was an interesting year in food. What will 2020 bring? Eater pored over the predictions from a number of sources, and came up with the ultimate list of upcoming and declining food trends. Alternative meats continue their ascendancy while Southern cooking is trending downward. Vegetables of all kinds are predicted to be big in 2020, and Mexican food will be explored more fulsomely. There are dozens of additional predictions in the Eater list.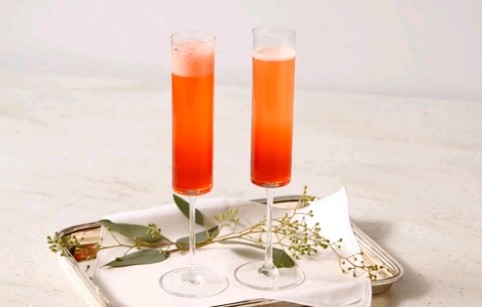 Even though the year is drawing to a close, there is still one more party before we move on. If you are planning a New Year's Eve bash, many of our indexed websites and blogs have ideas for appetizers, cocktails, and desserts. Food and Wine has 25 different sweets and sparklers, Olive Magazine promises the best New Year's Eve party food, and BBC Good Food has over 90 recipes to get you inspired.
There is one last list to round out the year, as the Kitchn offers its top ten grocery diaries of 2019. These fascinating snapshots look at how people all across the country spend their grocery money. You learn a little about the person including their occupation and how many people are in their household, plus you see their weekly budget and how they spent it during the course of a week.
Photo of New Year's Eve sparkler from Martha Stewart Living Magazine