EYB included in the 'Best Bites of 2019'
December 26, 2019 by Darcie
Kathy Gunst is the writer of a small library of cookbooks, including six collaborations with the founders of the specialty food line Stonewall Kitchen. She has received numerous nominations for International Association of Culinary Professionals Cookbook Awards and has received a James Beard Award. Her most recent work, which will be released in February, is Rage Baking: The Transformative Power of Flour, Butter, Sugar, and Women's Voices.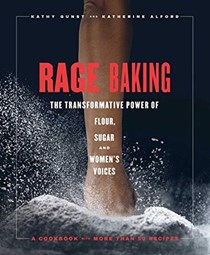 She is also the Resident Chef for WBUR's James Beard Award-nominated radio show "Here and Now," the midday news magazine show carried by 60 public radio stations in the US. As the year draws to a close, Kathy wrote about her favorite food items of 2019. She says that although you might expect a chef to talk about meals at high-end restaurants, that is not her style. She would rather discuss an extraordinary ingredient or a restaurant dish at a restaurant that she can translate for the home cook.
The items on Kathy's 'Best Bites of 2019' include Glidden Point's Jumbo Oysters, a dry fried chicken recipe, and Eat Your Books, the only thing on the list that is not a restaurant or recipe. She described us as the "Best organizational tool around." She also notes that EYB is a "great way to get your recipes and kitchen organized for the new year." We couldn't agree more. Thanks, Kathy!