Food news antipasto
December 22, 2019 by Darcie
Award-winning chef Daniel Humm didn't skip a beat after his split from partner Will Guidara. The former Eleven Madison Park chef has opened a new eatery in London. Recently Food and Wine interviewed Humm about his new restaurant called Davies and Brook, which opened December 9 at Claridge's, the iconic London hotel.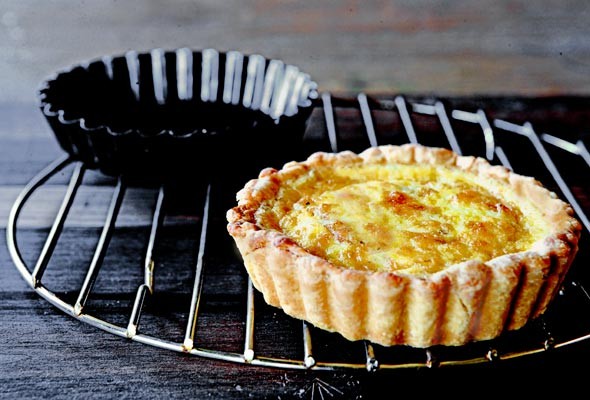 Forget trying to list the best food shows of 2019, says Jenny Zhang of Eater. She posits that the best 'shows' of the year were TikToks. (If you are unsure of what TikTok is, head here for an explanation.) Zhang says the sheer variety of offerings, ranging from zany to zen, makes this the best platform to get your food video fill.
Although most of us will be heading to a holiday dinner this season, many people will be spending the holidays alone. In an article for Food52, Eric Kim explores the various reasons people celebrate solo on Hanukkah, Christmas and New Year's Eve. While for most it is involuntary solitude, a growing number of people prefer to be alone on the holidays.
Photo of Quiche for one from The Pleasures of Cooking for One by Judith Jones