Put a little punch in your holidays
December 21, 2019 by Darcie
I used to host a solstice party every year, one in which I would spend hours on various appetizers and desserts, carefully select a range of wines, and plan an elaborate cocktail menu. After trying to mix cocktails to order for a couple of these parties, I decided that the party would flow better (and I could mingle more) if I gave up on individual cocktails and focused on drinks that could be made in batches. I did not want to have the usual boring items, but as luck would have it, about that time mixologists started getting creative with punch and batched cocktails. Unlike the sickly sweet punches and mulled wines from years past that relied heavily on sugar, today's drinks are much more well-balanced.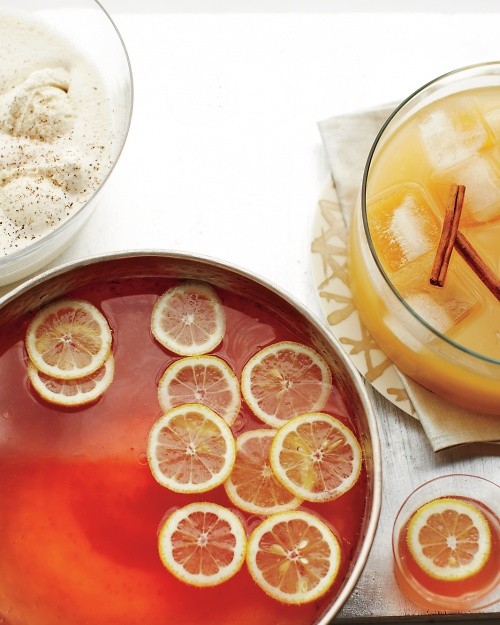 Many of the recipes can be made all or partly ahead of time, which makes serving a breeze. You can find some that do not involve alcohol or that can be made booze-free, perfect if you want a drink that everyone at the party can enjoy. The Guardian recently posted an article with four different batched drink options, including a sherry cobbler and a cava spritz flavored with cinnamon and apple. The EYB Library contains dozens of recipes as well. Here are a few Member favorites to get you started:
Seen anything interesting?
Let us know
& we'll share it!