New ideas for edible gifts
November 30, 2019 by Darcie
Those of us who are passionate about food frequently look to the kitchen for gifts to give our friends, family, and neighbors for the holidays. While many people give candies or baked goods, there are savory options and items such as homemade liqueurs that also make excellent gifts.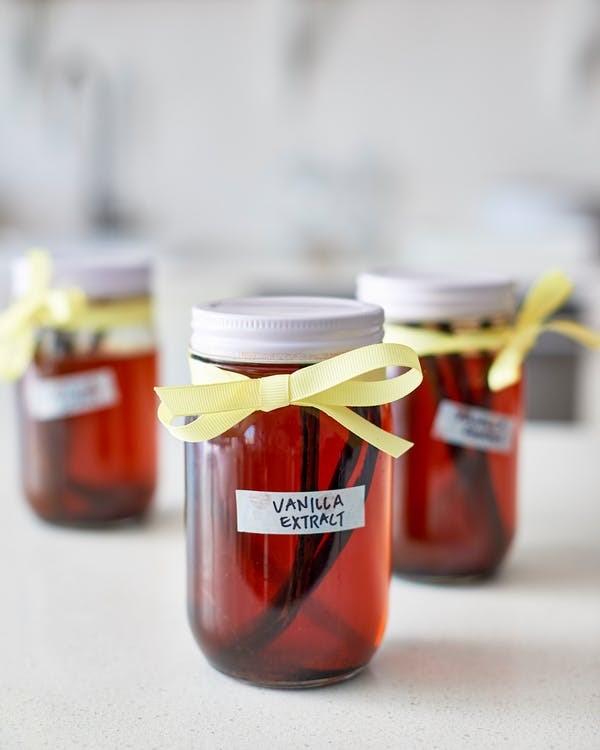 We tend to have our favorite tried and true gifts, but sometimes the inspiration well runs dry. If that has happened to you this year, head over to The Guardian to find a cornucopia of exciting ideas from Helen Goh, including hazelnut brittle, marmalade rugelach, lime chocolate truffles and treacle gingerbread stars. This treasure trove follows on from another Guardian article earlier in the week featuring homemade ketchup, chutney, sauternes jelly and chilli jam.
In addition to being great for friends, family, and coworkers, homemade treats are also wonderful hostess gifts. I like to keep a few on hand for those last-minute gifts that always seem to pop up during the season. If the gift's recipient also likes to cook or bake, a copy of the recipe and a trendy gadget (or one that is suited to the particular dish) are great add-ons.
The EYB Library is brimming with recipes for DIY gifts. You'll find thousands of recipes for jams, jellies and preserves; cookies; candies; crackers; and homemade liqueurs. Ingredients can be fantastic presents as well: think homemade spice blends (garam masala + a recipe that uses it) or even baking ingredients (homemade vanilla extract or Homemade sprinkles).
Photo of How to make Instant Pot vanilla extract from The Kitchn