Reheating with 'art and discernment'
November 29, 2019 by Darcie
Following holidays that traditionally feature a large feast, we frequently include a post on what to do with the leftovers. (See this article and this one for two examples.) Making meals with leftover food is, of course, not a new concept, but there is a fascinating history of the practice in France. In fact, in the late 1800s, French chefs wrote extensively on how to make interesting dishes with leftover food.
Former chef to British royalty Alfred Suzanne wrote in 1892 that "there are dishes which, when reheated with art and discernment, transformed with taste and presented in an appetizing manner… can be as good as, if not better than, the first time they are served." He wrote a cookbook titled "150 Ways to Accommodate Leftovers." Other chefs followed suit, elevating the longstanding practice of making foods with leftovers from restaurants from a survival tactic to an art form.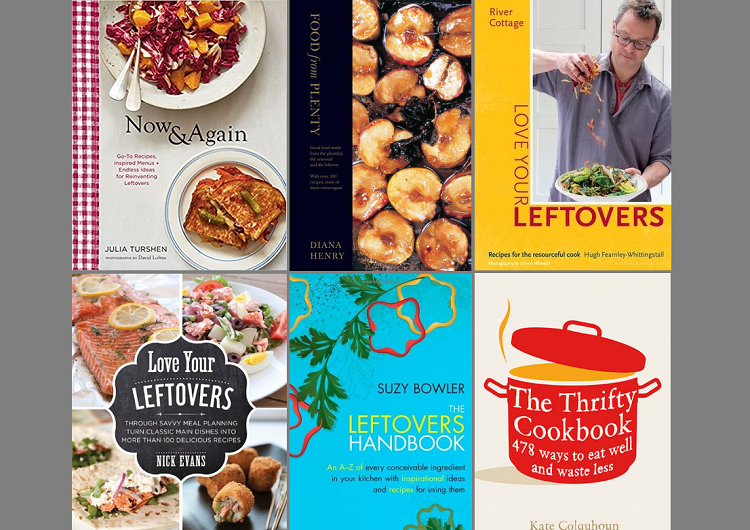 The article made me look at the EYB Library to see how many cookbooks we had that featured leftovers as the subject matter. I expected to see a handful but was surprised to see 72 different entries that had the word leftovers in the title! The oldest of those is the 1955 Potluck Cookery: Delightful Ways to Make a Royal Meal From Leftovers or Whatever You Have on Hand by Beverly Pepper, which a Member is currently indexing (thank you!).
It isn't just tomes from the 1950s that feature already-cooked foods. Editions from every decade focus on leftovers, like 1969's The Leftovers Cookbook by Wooding Loyta, 1982's Use It All: The Leftovers Cook Book by Jane Marsh Dieckmann, and 1997's intriguingly-titled Dog's Dinner: Recipes So Good That You Can Eat the Left-overs by Jaroslav Weigel.
The recent trend (it isn't really recent, though, is it?) of zero-waste cooking includes well-regarded books like Julia Turshen's Now & Again, Diana Henry's Food from Plenty, Hugh Fearnley-Whittingstall's River Cottage Love Your Leftovers, Leftover Makeovers by Sally Wise, Love Your Leftovers by Nick Evans, The Thrifty Cookbook by Kate Colquhoun, and The Leftovers Handbook by Suzy Bowler. I'm now looking forward to using the chunk of turkey that is taking up room in my refrigerator.