Get ready for Thanksgiving
November 21, 2019 by Darcie
If you are celebrating Thanksgiving next week (yes, it's only a week away!), we hope you are using EYB to find and bookmark recipes and make your shopping lists. For a big meal like this, however, sometimes you need more than just recipes, you need assistance with the whole package: decor, timelines, and tips on how to make certain items. To that end, we've assembled a few links so you can have them in one convenient location.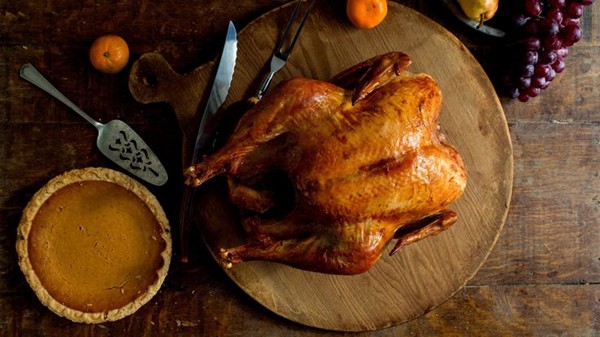 First off is an entire Thanksgiving Day primer from Eater, especially useful if this will be the first turkey day dinner you host. Called Hosting Thanksgiving 101, the article provides "recipes, decor, and strategies to successfully cook Thanksgiving for the first time." If you are cooking for just a few people, Epicurious offers advice on how to make Thanksgiving dinner for 2-4 people.
Better Homes & Gardens provides us with a plan – including a countdown of what to do when – for hosting the big meal. (It actually starts an entire month ahead, but there are still good tips for what to do in the week before.) The Kitchn offer a bit more realistic 10-day Thanksgiving timeline. Cook's Illustrated's timeline is nicely delineated and begins the weekend before Thanksgiving, so don't panic, there is plenty of time left.
For specific food items you can find a lot of advice floating around on the internet, but some sources are better than others. We feel that the following includes some of the most trusted people or websites out there. We'll begin with The Splendid Table's fool-proof gravy guide. Bon Appetit is here to help with the accompanying mashed potatoes, with seven tips for perfect, fluffy spuds. When it comes to the main attraction, it's hard to believe you could be steered wrong by Melissa Clark, who offers a video tutorial on how to cook a turkey. J. Kenji López-Alt likewise has a video on how to make the best easy cranberry sauce.
If you know of any great tutorials or guides on how to make essential Thanksgiving dishes, let us know in the comments.
Photo of Simple roast turkey from The New York Times Cooking by Melissa Clark