Food Network launches a new app
October 28, 2019 by Darcie
Late last month, Food Network announced that it was launching a new app that would provide subscribers access to on-demand cooking classes, including up to 25 live classes a week. The app, which was developed in partnership with Amazon, has now officially launched.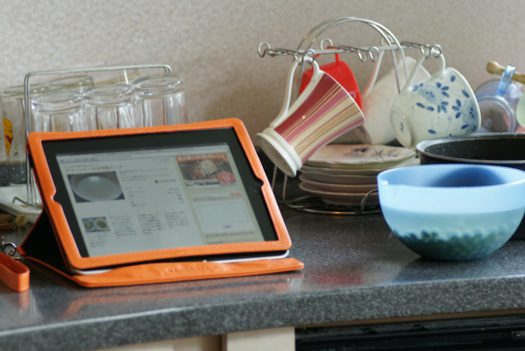 Called Food Network Kitchen, the app offers cooking classes featuring Food Network chefs like Bobby Flay, Giada De Laurentiis, Martha Stewart, Guy Fieri, Alton Brown, Ina Garten, Ree Drummond, Valerie Bertinelli, Molly Yeh and more. The live classes are interactive, allowing the chef and viewers to communicate in real-time.
In addition to the cooking classes, Food Network Kitchen contains seasonal video recipes, and a "curated selection" of Food Network's cooking shows. Since the app is Alexa-enabled, subscribers can verbally access content, pause, rewind, and restart instruction. If anyone has tried the app, please let us know how you like it.