October 2019 EYB Cookbook Club Summary
October 25, 2019 by Jenny
We have an incredible community here at Eat Your Books that has flowed into our Eat Your Books Cookbook Club and Sweet Eat Your Books Cookbook Club, places where we share our successes and fails in cooking and baking from specific cookbook titles.
This month we've been cooking from the following titles:
And, desserts are still being churned out in our second group that is working through Ottolenghi's Sweet.
The photos below are just a few of the beautiful shots our members have been sharing; visit each group for more inspiration. Do not forget to also upload your photos and add your notes to your bookshelf at Eat Your Books. Instructions on uploading your photos and links to other helpful articles can be found here.
For past EYB Cookbook Club summaries, #EYBCookbookClub will pull up an archive of our club's activities.
Now to this month's highlights:
There were many posts this month in our club – Jamie Oliver is a favorite!
Classic potato knishes from When Pies Fly made by myself for our promotion for Cathy's book as well as products from OXO. There is still time to enter!
---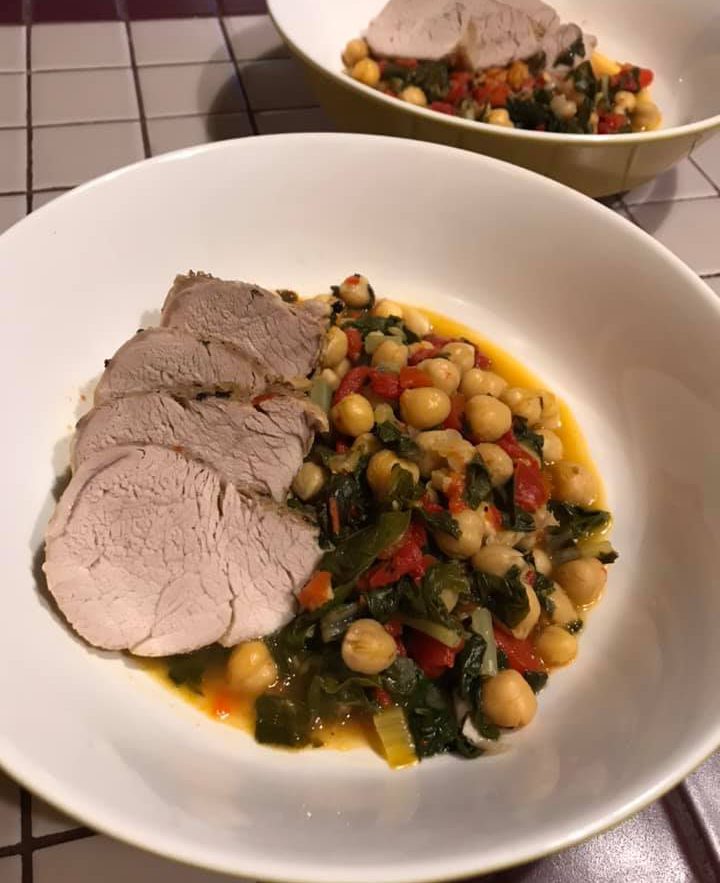 Lisa K made the Chickpea chard pork from Jamie Oliver's 5 Ingredients
---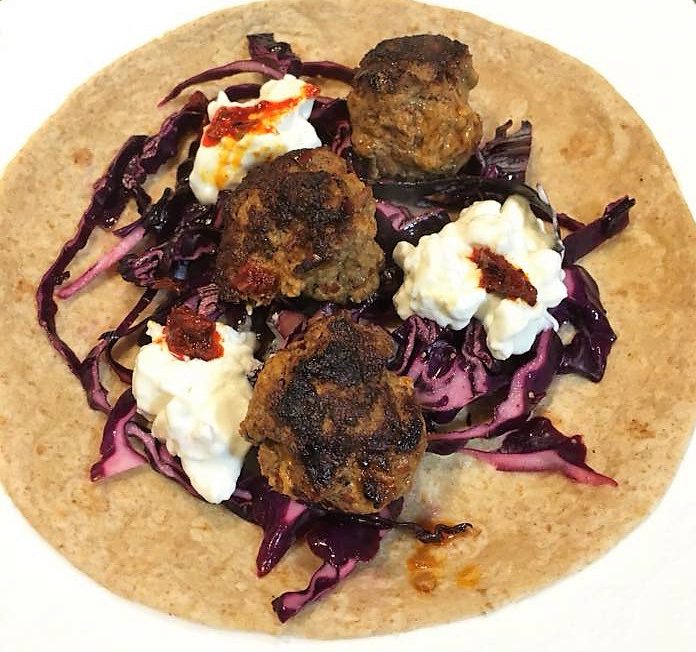 Kimberly K made the Lamb kofta flatbreads from Jamie Oliver's 5 Ingredients
---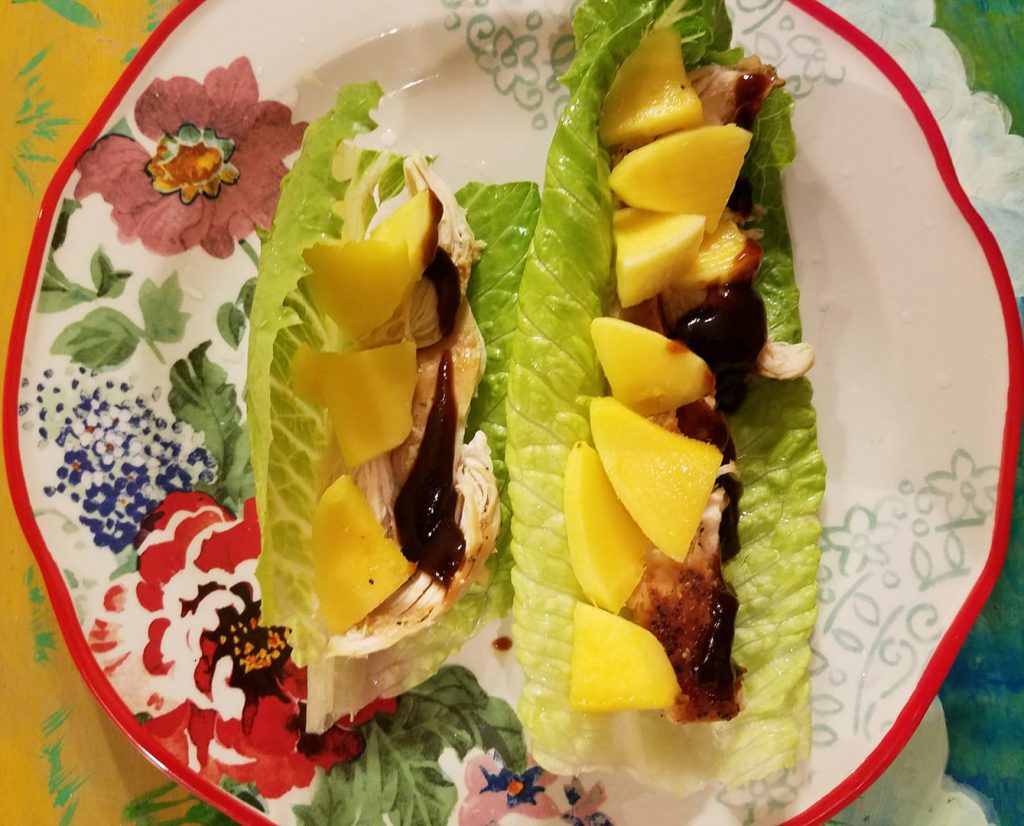 Bronwen V made the Hoisin chicken lettuce cups from Jamie Oliver's 5 Ingredients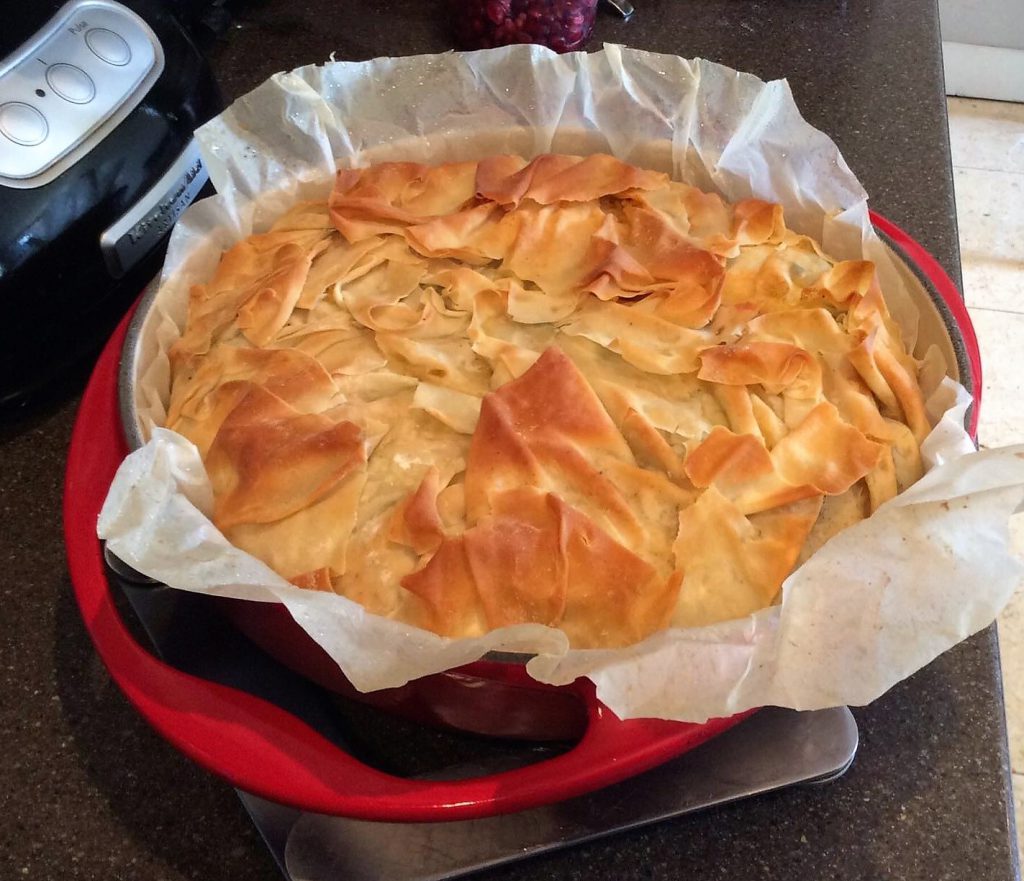 Lesley Anne F made the Spinach & feta filo pie from Jamie Oliver's 30 Minute Meals
***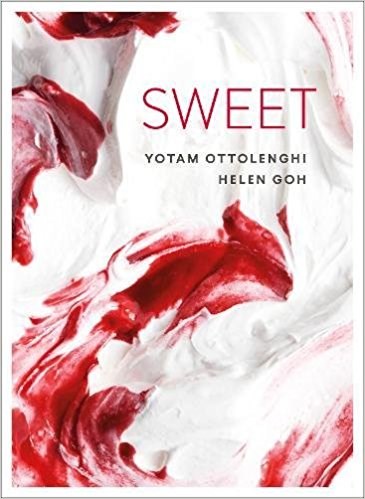 Eat Your Books Sweet Cookbook ClubSweet – Ottolenghi (see the group for more photographs).
---
Belinda's flourless coconut and chocolate cake was made by Jane
---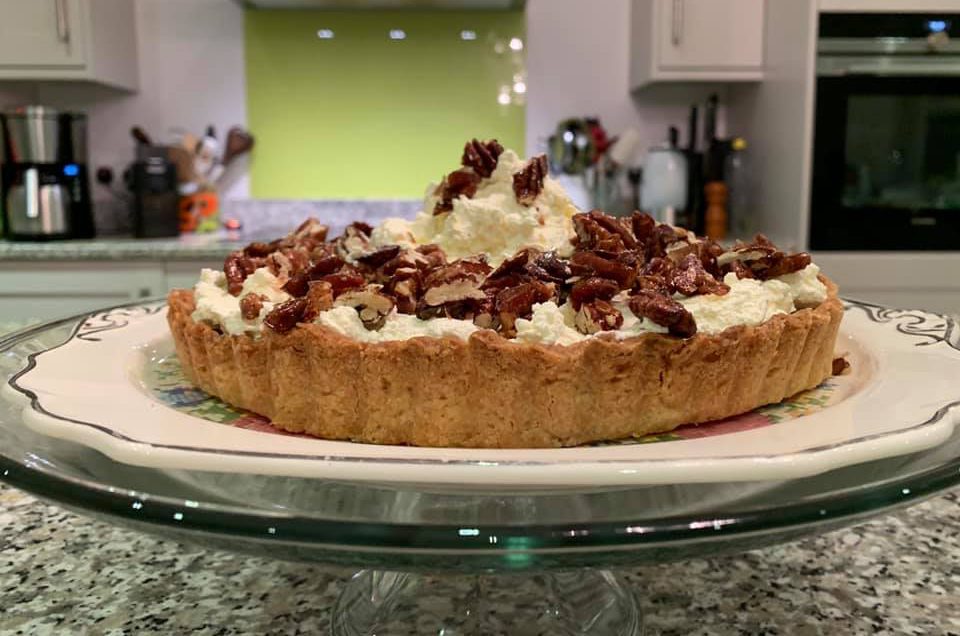 Mont Blanc tarts was made by member Elodee T
November selections:
December selections:
January 2020 selections: