The Pasta Friday Cookbook – Giveaway
September 18, 2019 by Jenny
Enter to win a copy of The Pasta Friday Cookbook: Let's Eat Together by Allison Arevalo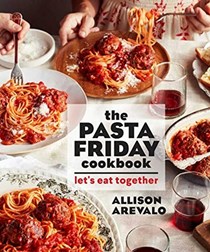 For many of us, weekends allow us more time to join with friends and family to share great food and conversation. Often, I turn to pasta for bigger gatherings. Pasta is economical, a crowd-pleaser (especially now with gluten-free pasta options readily available) and fairly simple to prepare. Allison's new book, The Pasta Friday Cookbook provides 85 recipes to encourage families to create their own tradition of pasta Fridays (or Mondays or Wednesdays).
Dishes include Bucatini with summer corn and pancetta, Duck lasagne with roasted carrots, and Mafladine with porcini and eggs along with recipes for salads, sides and more. Last Sunday was a rough one here in the Hartin household, I declared I was not going to make dinner. About four o'clock when I came across my copy of Allison's book while working on our September new cookbook review, I made a version of the Rigatoni with bacon and tomatoes for dinner – it was quick and delicious. Even though we all love to cook, sometimes we need a dish that almost puts itself together and many of these recipes do just that.
Package this book up with a nice bottle of olive oil the next time you are invited to someone's home for dinner – it makes the perfect gift. The author is touring and her schedule can be found on our calendar.
Our EYBDigital Preview shares the following EYBDigital Recipes: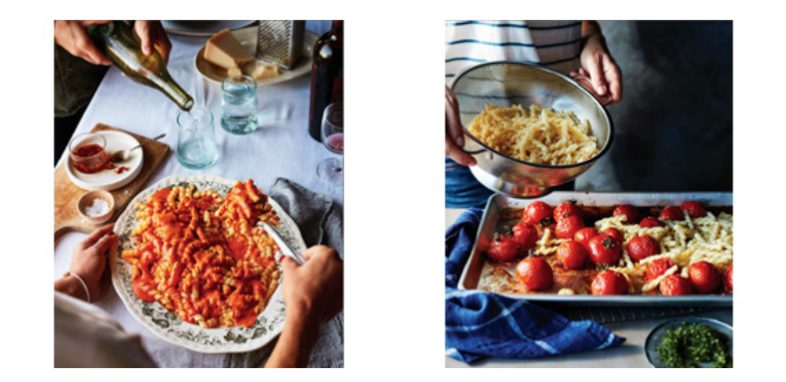 Thanks to the publisher for providing the materials for our EYBD Preview above and for offering three copies of this title to EYB Members in the US and Eat Your Books is providing one copy worldwide. One of the entry options is to answer the following question in the comments section of this blog post.
Which recipe in the index would you try first?
Please note that you must be logged into the Rafflecopter contest before posting or your entry won't be counted. For more information on this process, please see our step-by-step help post and this forum post. Once you log in and enter your member name you will be directed to the next entry option – the blog comment. After that, there are additional options that you can complete for more entries. Be sure to check your spam filters to receive our email notifications. Prizes can take up to 6 weeks to arrive from the publishers. If you are not already a Member, you can join at no cost. The contest ends at midnight on November 19th, 2019.
a Rafflecopter giveaway