This week at Eat Your Books
August 31, 2019 by Jenny
It's been an exciting week for baking fans as GBBO returns to the tent and our televisions. UK fans can watch the show on Tuesdays on C4 and for the first time ever, Netflix subscribers in the USA can watch the show only three days later on Fridays. We couldn't find details of whether the show is being shown elsewhere in the world – could members please share information? Want to outfit your kitchen like a GBBO baker, see our post for some helpful information.
Our month of special promotions to celebrate our 10th anniversary has included worldwide giveaways for a Le Creuset Dutch oven, a Staub Perfect Pan, and a Ruffoni Opus Prima Stainless-Steel Chef Pan. There are also other promotions including a Zojirushi breadmaker (US), John Boos board (US) and many more. Over a dozen special promotions have been added since August 1st (in addition to our normal cookbook promotions).
MORE NEWS
Member Photo of the Week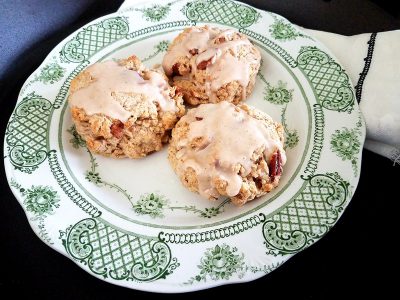 Cinnamon pecan oatmeal scones from Sunny Side-Up by Waylynn Lucas submitted by Jenny (see our giveaway for this title and a CrateChef box!) Have you uploaded any of your own photos yet? Learn more!
Featured Online Recipe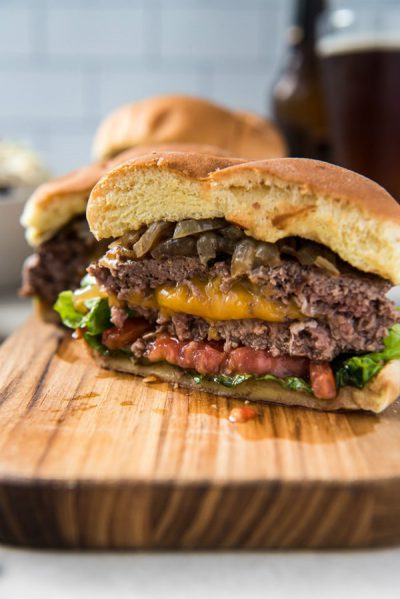 Jucy Lucy burgers from RecipeGirl by Lori Lange
Recently Indexed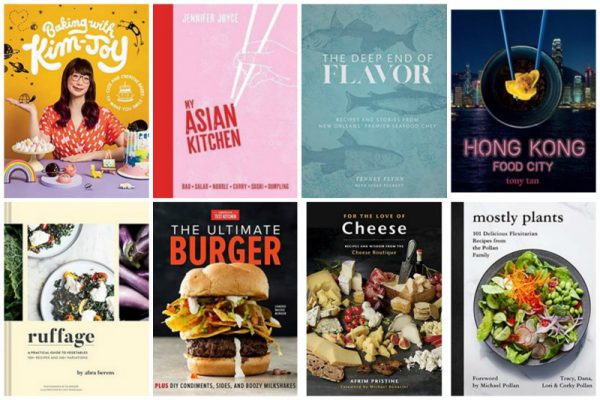 EYBDigital Previews
This week we uploaded our 500th EYBDigital Preview and shared some insight into members' questions regarding same. A selection of full sample pages is available for the following cookbooks. Learn more about EYBDigital Previews.
(Note: Some members have been asking why they cannot add all EYBDigital Preview recipes to their Bookshelf. Please read this Help page for an explanation.)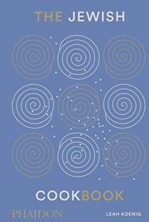 3 recipes from The Jewish Cookbook by Leah Koenig (Pub date 9/4/2019) Please remember Eat Your Book members receive 30% off Phaidon titles when using the link provided. Events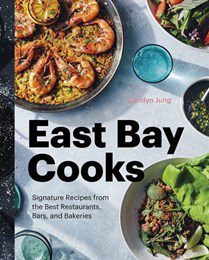 3 recipes from East Bay Cooks: Signature Recipes from the Best Restaurants, Bars, and Bakeries by Carolyn Jung (Pub date 9/10/2019)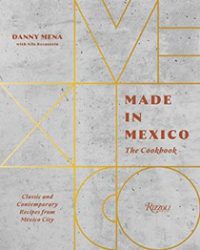 3 recipes from Made in Mexico: The Cookbook: Classic and Contemporary Recipes from Mexico City by Danny Mena (Pub date 9/17/2019) Events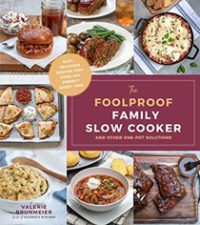 3 recipes from The Foolproof Family Slow Cooker: And Other One-Pot Solutions by Valerie Brunmeier (Pub date 9/17/2019)
Cookbooks with Giveaways
Each of these featured titles below has a current giveaway. Click on the bold blue link for more information on how to enter. For titles that also have an EYBDigital Preview, click on the orange button to view the available full sample pages.
3 recipes from Milk & Cardamom: Spectacular Cakes, Custards and More, Inspired by the Flavors of India by Hetal Vasavada
Enter our giveaway open to US (3 copies) with 1 worldwide copy! Expires 9/15/2019.
3 recipes from Rice. Noodles. Yum.: Everyone's Favorite Southeast Asian Dishes by Abigail Raines
Enter our giveaway open to US (3 copies) with 1 worldwide copy! Expires 9/15/2019
2 recipes from The Brisket Chronicles: How to Barbecue, Braise, Smoke, and Cure the World's Most Epic Cut of Meat by Steven Raichlen
Enter our contest (US 3 copies/1 worldwide for a copy of the book with 1 Smoking Gun. Expires 9/17/2019
3 recipes from Steak and Cake: More Than 100 Recipes for the Best Meal Ever by Elizabeth Karmel
Enter our contest (US 3 copies/1 worldwide for a copy of the book with 1 Cake Pan. Expires 9/18/2019
****