Is lunchtime disappearing?
July 30, 2019 by Darcie
Bee Wilson is a food historian and the author of several books, including Consider the Fork: A History of How We Cook and Eat. She has a new book coming out in a couple of months called The Way We Eat Now. Shauna Sever recently interviewed Wilson for The Splendid Table, and they talked about one of the topics in the book: the disappearance of lunchtime.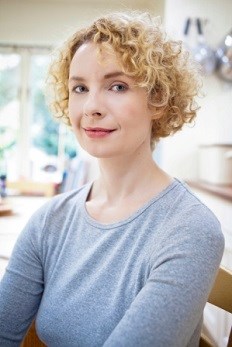 Sever queried Wilson as to why she thinks lunch as a habit is going away. Wilson says that the change is mainly happening in the western world and traces it back to the 1960s. During that period, most working people would pause at about the same time to eat lunch. Wilson says that up to and including that period, "lunch breaks used to be not just something you were entitled to but you were kind of expected to stop and sit down and have lunch all at the same time as your coworker."
She thinks that we are losing a sense of community by not having a traditional lunch break. Even if you are dining by yourself you would not necessarily feel like you are eating along, because, you would feel a solidarity knowing that others were also pausing during their day for a meal. There is even a word for this phenomenon, commensality, which means the practice of eating together. With our chaotic schedules that dictate that we grab a bite whenever we can – many of us eating a "sad desk lunch" – we grow even further apart.
Wilson isn't sure if we will turn this situation around any time soon, although she sees hope on the horizon. She notes a trend in people saying "No, I'm not just going to settle for some sad drooping sandwich that cost too much and doesn't give me much pleasure. I'm actually going to cook something delicious the night before and then I'm going to open my box of food." Even if you do not have a lot of time to spend eating lunch, she is encouraged by what she is calling "the rise of the pack lunch."
Category: