How people are celebrating 'Anthony Bourdain Day'
June 25, 2019 by Darcie
Last year the food world was devastated when irreverent-yet-beloved chef, author, and television host Anthony Bourdain took his life at age 61. The photo below was taken by Jenny's friend Rona in New York the week after Tony's death. One year later, people are still grieving. On the anniversary of his death, the outpouring of love and respect for this culinary icon continues as chefs, food writers, and fans pay their respects with video tributes and other offerings on social media.



In May, CNN published Anthony Bourdain Remembered, which brought together memories and anecdotes from fans reminiscing about Bourdain's unique achievements and his enduring effect on their lives. The book includes comments from chefs, journalists, filmmakers, musicians, and writers inspired by Bourdain including Barack Obama, Eric Ripert, Jill Filipovic, Ken Burns, Questlove, and José Andrés, plus scores of others. These remembrances give us a glimpse of Bourdain's widespread impact through his political and social commitments; his dedication to travel and eating well (and widely); and his love of the written word, along with his deep compassion, open-mindedness, and interest in lives different from his own.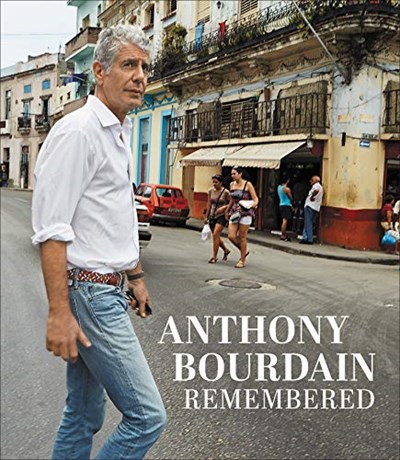 Today would have been Bourdain's 63rd birthday, and last month his friends Eric Ripert and José Andrés declared the date 'Anthony Bourdain Day', asking friends and fans to post tributes in honor of the late star. Below are highlights of recent tributes:
When we first learned of Bourdain's death, Darcie wrote a piece expressing her sense of loss: God speed, Tony.