Magnus Nilsson is closing his award-winning restaurant
May 7, 2019 by Darcie
Last fall Magnus Nilsson published his third cookbook, The Nordic Baking Book, a comprehensive encyclopedia of recipes that includes history and culture in its 600 pages, then embarked on a whirlwind world tour promoting the same. I was fortunate to hear him talk when he visited The Swedish Institute in Minneapolis, and was mesmerized by his presentation. The discussion made me want to visit his restaurant, Fäviken, located in central Sweden. Now it appears that I will never have the opportunity – Nilsson just announced that this season of the restaurant will be its last.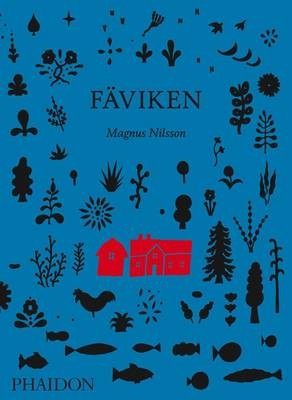 So why is Nilsson, who is in his prime as a chef and is popular worldwide due to his cookbooks and appearances on 'Chef's Table' and 'Mind of a Chef', shuttering his successful eatery? He told the L.A. Times that the decision was simply a matter of desire. "For the first time ever, I woke up and didn't want to go to work," he said. He concedes that it is not a good business move. "In every strategic way, this is not a wise decision," says Nilsson. "But what's the reason that someone runs a restaurant like Fäviken? Because you want to; it's entirely driven by passion."
Nilsson decided not to announce the restaurant's closing until after all of the seats were sold for the season because he didn't want it to become a maudlin farewell tour. So what's the plan for the 35-year-old chef? Instead of running a restaurant, Nilsson will be turning to a new venture. He and his wife recently purchased a 44-acre apple orchard in southern Sweden and will be tending to it full time once Fäviken closes. He doesn't know if the orchard will be financially sustainable, but he figures that the worst-case scenario is that he will have to "take a job somewhere." I can imagine that it wouldn't be difficult for him to find one.