Why is Magnolia Table being overlooked?
February 12, 2019 by Darcie
As we reported in our list of the bestselling cookbooks of 2018, Magnolia Table by Joanna Gaines had a superb 2018, smashing through the million-books-sold mark like a rocket. Despite these blockbuster sales, the book did not make the "best of the best" list we assembled, nor did it register on most year-end lists published by well-known cooking sites like The Kitchn or large publications like The New York Times. You might wonder how this oversight occurred. So did Bonnie Benwick of The Washington Post, so she attempted to determine why Magnolia Table got overlooked.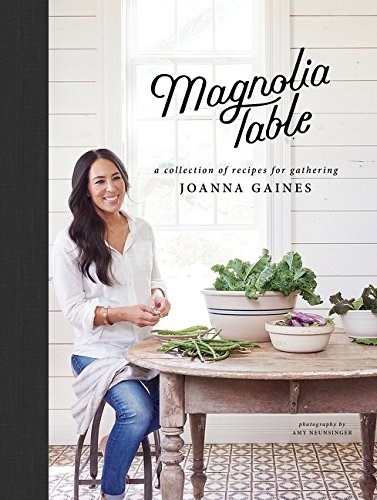 Part of the reason is that the Gaines didn't register on the radar of food writers. There is no denying that Joanna and Chip Gaines are superstars, however, they are known for their home renovations, not their cooking. As Raquel Pelzel, editorial director of cookbooks at Clarkson Potter, succinctly put it: "The food media was not paying attention."
Most food writers who looked at the book probably put it aside due its reliance on canned soups and copious amounts of butter ("heyday Paula Deen amounts" is how Benwick describes it). But Benwick confronted her own bias to wonder if she was just being a food snob, so she set about to test the recipes. Wapo staff members made over 20 of the recipes to find out if the book was being unfairly ignored.
The results of this thorough testing? Let's just say no one's socks were knocked off. Smoke detectors were set off, ovens needed to be cleaned, and for the most part, no one was clamoring for seconds. There was one dish that tasters did enjoy (Baked chicken with bacon bottom & wild rice). Head over to The Washington Post for the assessment of the recipes that were tested, and to see more theories as to why this book appealed to so many readers. Don't forget to read the comments.