Rachael Ray's '30 Minutes Meals' is coming back to Food Network
January 28, 2019 by Darcie
Rachael Ray's Food Network program '30 Minute Meals' aired on Food Network for an impressive 11 seasons, from 2001 to 2012. Ray continued to cook on her daytime talk show, which is syndicated worldwide, and has published several cookbooks including a new title coming this October: Rachael Ray 50: Memories and Meals from a Sweet and Savory Life: A Cookbook. In an Instagram post a few days ago, Ray announced that '30 Minute Meals' would be returning to Food Network this April.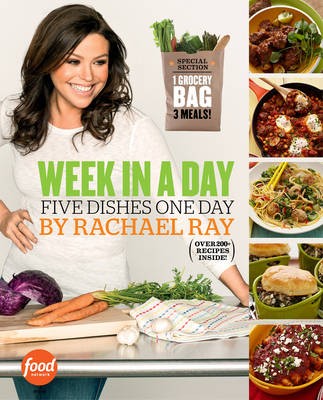 In her announcement, Ray said that the revamped program would "have all the cool vibe that we had back in the day, but it's going to be for a whole new generation." She promised fans that the recipes would be ones that they haven't seen before on either the previous Food Network series or on her daytime talk show.
Not only do we get to see an all-new '30 Minute Meals', which will return on April 1, but Food Network plans to add a streaming companion show also hosted by Ray. In an interview with Variety she said, "We are rolling deep this time around, proving to everyone that, yes, these are really meals you can cook in 30 minutes or less." Since the digital show will be on-demand, you could theoretically cook along in real time.