Tips for making the perfect pavlova
January 25, 2019 by Darcie
It's Australia Day today (it's already January 26 there), and many Australians will be celebrating with a traditional dessert – pavlova. It can be intimidating to make a pavlova if you are not a seasoned baker, which is why Sydney baker Nadine Ingram of Flour and Stone has put together a primer on how to make a perfect pavlova.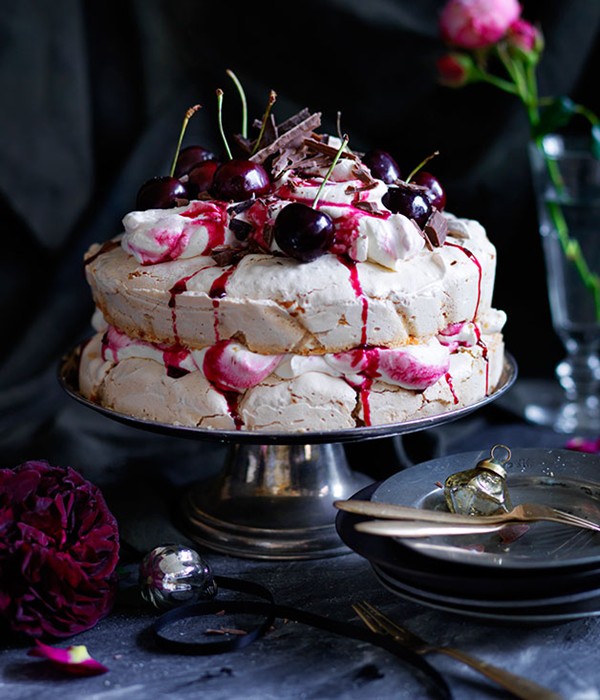 First Ingram offers a rundown of the equipment needed to make the dish: a whisk (one that is attached to a stand mixer is preferred but not absolutely necessary), a rubber spatula, a baking tray, and an offset spatula for spreading. Then she dives into the technique, pointing out the tips to achieve a light, fluffy meringue, and how to shape it on the baking tray.
Then it's on to the toppings. One mistake people often make is to overload the pavlova. Ingram says "don't overpile, and remember you'll need to cut the pav, so distribute fruit and other toppings evenly." With these tips and accompanying illustrations, you'll be on your way to pavlova nirvana in no time.
Photo of Cherry Ripe Pavlova from Australian Gourmet Traveller Magazine