World's 50 Best Restaurants to be announced next week, 51-100 out now
June 16, 2018 by Darcie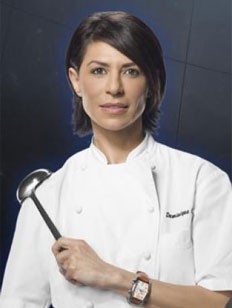 Next week the annual list of the World's 50 Best Restaurants will be unveiled. This week we got to learn about the runners-up, the restaurants ranked from 51-100. The list contains restaurants on the move, either new restaurants working their way up the rankings, or older establishments formerly in the top 50 that have since lost their luster.
One restaurant in the 51-100 rankings last year is notably absent this year, and as Eater explains, that could mean very good news for its chef, Dominique Crenn. Atelier Crenn debuted on the list last year, in the number 83 position. Since it is rare that a restaurant would completely fall out of the rankings after only a year on the list, all signs point to Atelier Crenn's inclusion among the top 50.
This is notable because a restaurant helmed exclusively by a woman has never before broke into this upper echelon (three restaurants that were run by a team including a woman have made it there). Many industry professionals, including Crenn. have blasted the organization that assembles the rankings for its bias toward restaurants owned and run by (mostly white) males.
Other interesting news from the list includes the fact that Noma won't be on the list at all this year (it was closed for its move and did not open in time to be considered for the 2018 rankings). One of the biggest debuts this year was Enigma, the Barcelona tasting-menu spot by Albert Adria. It enters the list at 95, making it a long way to go to achieve the top spot which was frequently occupied by El Bulli, where Adria worked alongside his brother, Ferran.