José Andrés releases a new memoir next month
August 30, 2018 by Darcie
Chef and restaurateur José Andrés added another job description – humanitarian – several years ago when he started the nonprofit organization World Central Kitchen. Andrés founded WCK following the devasting earthquake in Haiti in 2010. Last September, WCK tackled an even bigger challenge, helping to feed tens of thousands of people after Hurricane Maria devastated Puerto Rico.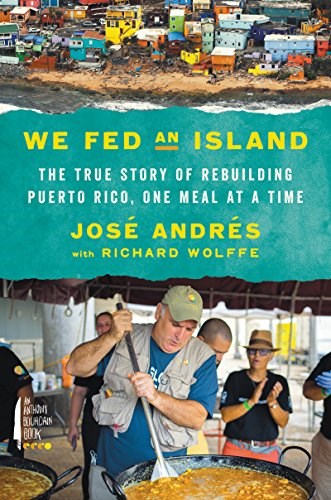 Andrés and WCK landed on the island just four days after the hurricane knocked out power, blocked roads, and plunged the country into chaos. The chef and his crew overcame a number of obstacles that stymied other NGOs, providing over three million meals in the course of three months. In his new memoir, We Fed an Island, Andrés recounts this heroic effort. Based on his insider's take as well as on meetings, messages, and conversations he had while in Puerto Rico, the book movingly describes how a network of community kitchens activated real change.
Eater has published an excerpt from We Fed an Island. In the excerpt, Andrés describes the beginning of his second week in Puerto Rico, the rapid expansion of his nonprofit organization, and recounts the emotions that washed over him as he faced the biggest challenge of his life.