Award-winning author Raghavan Iyer to open new restaurant
August 14, 2018 by Jenny
Raghavan Iyer's cookbooks are popular with EYB Members for a reason: the recipes work and they are delicious. Now the award-winning author has his sights set on another challenge – opening a pizza restaurant in Eden Prairie, Minnesota, a suburb of Minneapolis.
Called Pizza Karma, the new venture will marry pizza with naan bread, with the crust being baked in a clay-lined tandoor oven. The crusts will be topped with ingredients and flavors from all over the world. Iyer hinted at some of the potential offerings: tandoori chicken and pulled pork, with the latter being cooked with red chili-cinnamon paste.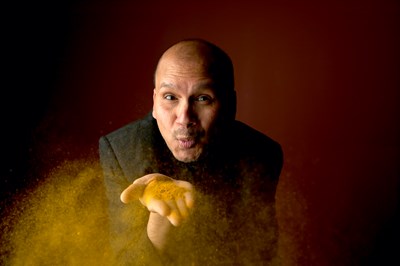 "We believe in good: good food, good people, good times and doing good. We created Pizza Karma because we saw a void in the market for a memorable pizza with true global flavors and ingredients," Iyer said in a press release. As the restaurant name might suggest, a portion of the restaurant's proceeds will be donated to local charities.