Vivian Howard is moving to prime time
July 26, 2018 by Darcie
After five seasons on PBS, chef and author Vivian Howards 'A Chef's Life' is drawing to a close. The Emmy Award-winning program is going out with a bang, with a final episode called 'Harvest Special', which serves as a series epilogue, airing October 22. But the cancellation of 'A Chef's Life' is not the end of the story for Howard. A new food-centric program, set to air in prime time, is reportedly in the works.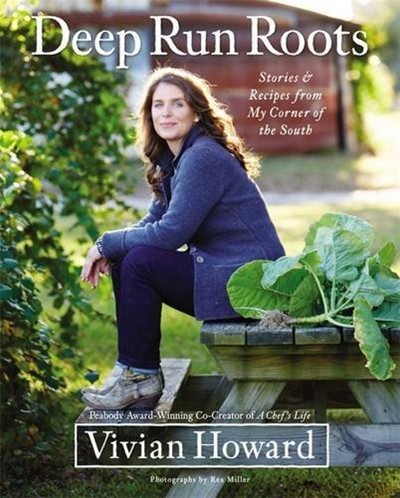 The new PBS show starts with six hourlong episodes, with Howard "playing the part of culinary anthropologist and showcasing the foods and traditions that cross and connect cultures." The new series doesn't yet have an official name, although promotional materials have a working title of "South by Somewhere". Howard says she is excited about the move to primetime.
In addition to her PBS series, Howard runs Chef and the Farmer in Kinston, North Carolina, where she also has an oyster bar. She's also involved in the new Benny's Big Time Pizzeria in Wilmington. EYB Members probably know her best as the author of Deep Run Roots: Stories and Recipes from My Corner of the South, which was named the IACP Cookbook of the Year in 2017.