Almond extract is this baker's secret weapon
June 25, 2018 by Darcie
Every baker has a secret weapon, whether a special type of flour, a certain brand of cocoa powder, or another ingredient that they feel adds a spark to their baked goods. For Elizabeth Chambers Hammer, founder of BIRD Bakery in San Antonio, that secret weapon is an elixir known as almond extract.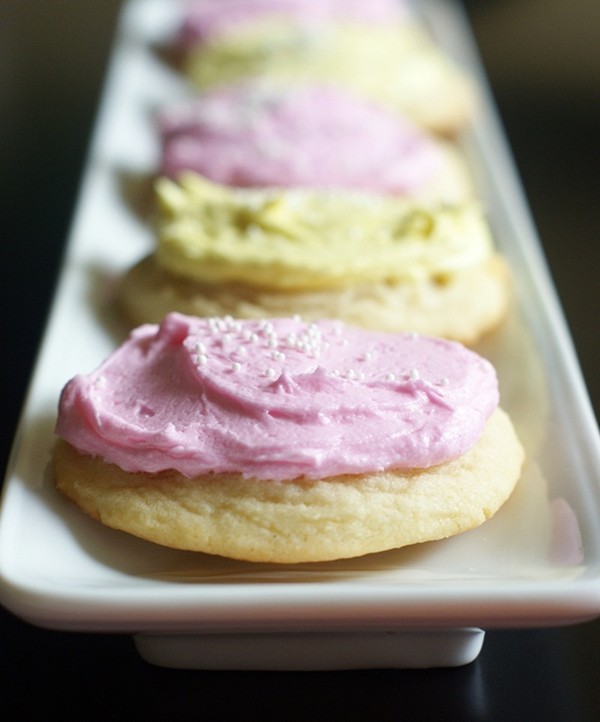 Hammer says almond extract is the secret to her bakery's famous sugar cookies. "It's the fancier version of vanilla, and it adds another layer of flavor, depth, and warmth to so many recipes," she says. Not only is it a crucial to the cookies, but it's also a family tradition. Hammer recalls eating sugar boat tarts in the walk-in cooler in her grandmother's commercial catering kitchen.
"Maybe that's why I feel so strongly about almond extract – because to me so much about cooking and baking is nostalgic and reminds me of those times with these amazing women in my life," she notes. In addition to using almond extract in her bakery's sugar cookies, Hammer also utilizes the ingredient in everything from whipped cream to banana pudding and even in French toast.
Photo of Soft sugar cookies from Bake at 350 by Bridget Edwards