Ina Garten announces new cookbook
April 30, 2018 by Darcie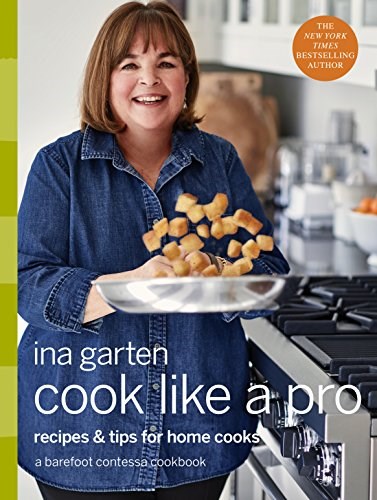 We've just received good news for Ina Garten fans – the Barefoot Contessa announced that she has a new cookbook coming out this fall. Named after Garten's latest program, Cook Like a Pro: Recipes and Tips for Home Cooks is set to hit store shelves this October. You can preorder it now through Amazon.
In her new book, the popular television host shares some of her very best "pro tips," from the secret to making her custardy, slow-cooked Truffled Scrambled Eggs to the key to the crispiest and juiciest Fried Chicken Sandwiches. For Garten, cooking like a pro also means hosting like one. Throughout the book you'll find great ideas to boost your entertaining skills such as how to set up an elegant home bar and how to make showstopper desserts ahead of time so you can spend more time with your guests.
Cook Like a Pro is already a #1 bestseller on Amazon, which comes as no surprise. Judging by the popularity of Garten's other books in the EYB Library, this one is likely to be another blockbuster with our Members. Books like Barefoot Contessa Foolproof and Barefoot Contessa How Easy Is That? have earned 4.5 star ratings and reside on thousands of our Members' bookshelves. As the release date approaches, we will have more information about the book to share with you.