How Britain's smelliest cheese got its name
April 19, 2018 by Darcie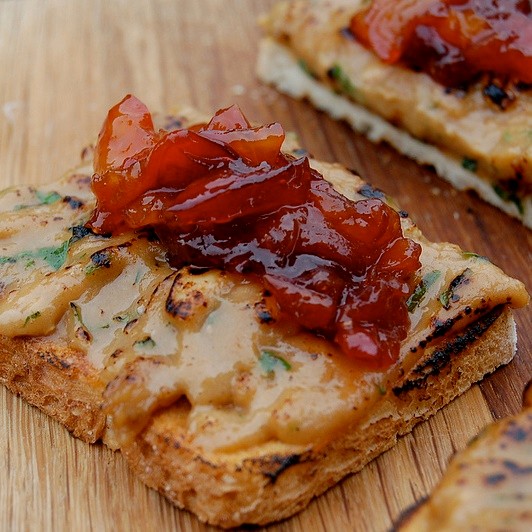 Have you ever come across a food and wondered where it got its unusual name? "There has to be a fantastic story behind that product," you may mutter to yourself. If so, check out Gastro Obscura's article on Britain's smelliest cheese, called Stinking Bishop.
There are no bishops involved in the story, although it does involve pears, monks, and a rare breed of cattle. In the early 1970s, a farmer named Charles Martell purchased some of the few remaining Old Gloucester cows for his dairy operation. After learning that his land was once farmed by Cistercian monks, Martell borrowed the ancient monastic technique of washing his cheese rinds in liquid.
His choice of liquid is where the name comes into play. It has to do with how a particular fruit received its name, which was passed onto the cheese. Read the full article to find out how this fruit got such a strange moniker, and how it was passed along from fruit to cheese.
Photo of Stinking bishop rarebit with plum chutney from The Fabulous Baker Brothers: Glorious British Grub by Henry Herbert and Tom Herbert