Get ready for New Year's Eve
December 27, 2017 by Darcie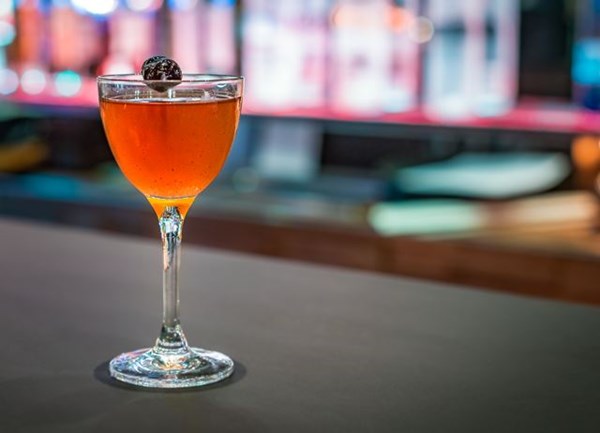 2017 is ready for the history books (and what a year it's been). There's one holiday left before we turn over the calendar page, and it's one that is suited for both the quiet, introspective types who will reflect on the year that has passed, and the people who revel in a raucous party, who will cheer as the ball drops and keep going until the sun rises.
Whichever way you prefer to celebrate New Year's Eve, you'll need to plan some food and drink. Indexed blog Great British Chefs can help in that regard, with over 210 recipes in its New Year's Eve recipe guide. They are featuring a dizzying array of appetizers, canapés, and cocktails to make your gathering delightful. A few recipes that struck my fancy include Goat's cheesecake with red onion jam, Cheddar beignets with sesame dressing, and the Grilled rum Manhattan pictured above.
For even more options browse the EYB Library, which features thousands of recipes perfect for entertaining. Choose from appetizers and starters, canapés and hors d'oeuvres, and a bevy of crowd-pleasing beverages, both with and without alcohol. Remember that you can further filter these results to narrow your options to fit your own palate and dietary concerns. We're sure you will find something inspiring.