Ways to use those Thanksgiving leftovers
November 24, 2017 by Darcie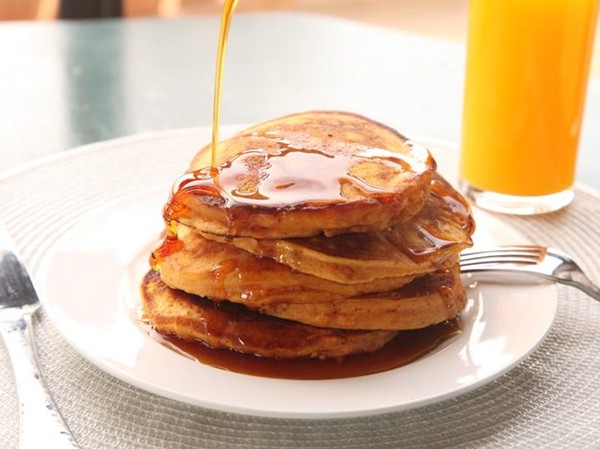 Our non-U.S. members may be getting weary of our Thanksgiving posts, but it's hard to overlook the one holiday truly devoted to eating. This will be the final post of the year on Thanksgiving, to help out those (like me) who made too much – I mean, a generous amount of food yesterday.
Marcus Samuelsson has a few ideas – ten to be exact, His article, 10 Recipes, 10 Ways To Deliciously Use Your Thanksgiving Leftovers deals with all the ingredients of a traditional Thanksgiving menu. Among other ideas, he includes a turkey split sandwich (with pickles!), turkey ramen, cranberry cornbread trifle, mac-n-cheese made with stuffing, Turkish candied squash, and even a recipe for glögg (a hot drink made with almonds).
Food52 has even more options – they've got 25 ways to reinvigorate your Thanksgiving leftovers. The list includes several items to make with leftover pumpkin including a breakfast parfait and a quick bread. The article also has some great ideas on what to do with more obscure leftovers such as nuts, chocolate, and parsnips.
This morning I took leftover stuffing and made waffles with it, and served them with fried eggs – my husband gave a thumbs up to this idea. Other leftover standbys include turkey tetrazzini, potato pancakes, and turkey pot pie.
Leftover cranberry sauce can be swirled into your favorite muffin or pancake batter to add a dash of color and a splash of flavor. Another clever use is a barbecue sauce that starts with a base of leftover cranberry sauce. That link also contains a good tip on freezing leftover mashed potatoes to use as a topping for a future shepherd's pie. For even more variety, you can spice things up with a recipe for tamales made with leftover turkey. What is your favorite thing to make with Thanksgiving leftovers?
Photo of Sweet potato pancakes made with leftover mashed sweet potatoes from indexed blog Serious Eats