Even top chefs use shortcuts
October 31, 2017 by Darcie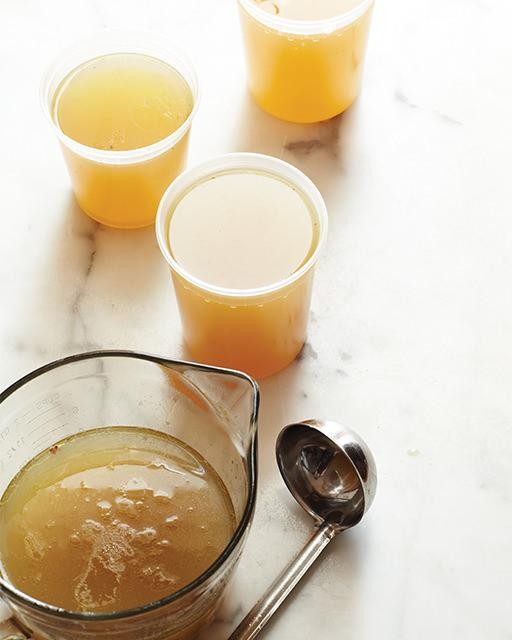 When you think of what the world's top chefs make at home, you likely picture them gently simmering bones and vegetables to make homemade stock, or folding and rolling puff pastry from scratch. As it turns out, even chefs use shortcuts. Michelin-starred chef Tom Kerridge surprised many people last week when he admitted to using stock cubes instead of making it from scratch.
Perhaps it shouldn't be that much of a shock – like most of us, chefs lead busy lives that do not always comport with spending hours in the kitchen to make gallons of stock, portion it, label it, and freeze it (not to mention having enough freezer space to hold it all). And as Felicity Cloake explains, sometimes these shortcuts are just as good as the homemade version.
She provides canned chickpeas as an example. Although they may cost a bit more than dried, she says, "the snooty insistence that they taste better too is, in most cases, codswallop." And if they are good enough for chefs and cookbook authors, she reckons, they are good enough for her too.
Cloake's favorite cheat is custard powder. "You can turn your nose up all you want," she says, but she will "take a sturdy jug of Bird's over a delicate drizzle of creme anglaise any day." As for me, I find that jarred tikka masala sauce is nearly as good as my homemade version, and it's a lot quicker and easier on a weeknight. What's your favorite 'cheat' ingredient or food?
Photo of Chicken stock from Sweet Paul Magazine