Getting to know Comté
September 21, 2017 by Darcie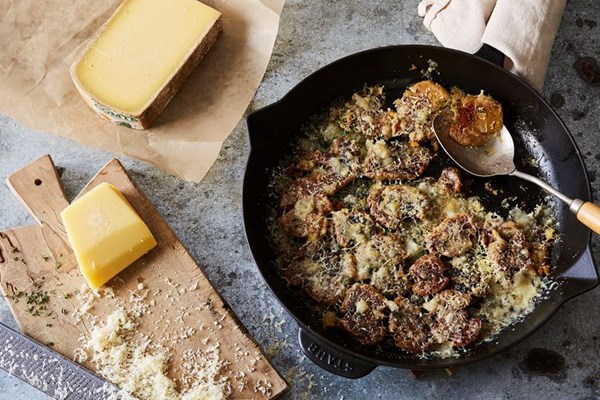 Did you know that Comté shares a history with Swiss Gruyère? Or that the cows that produce the milk for the cheese get to spend the winter inside a comfortable stone house? Will Studd knows these facts and more, and he shares his knowledge with us in an article in Australian Gourmet Traveller.
Comté began its journey to becoming the most popular raw-milk cheese in France when Swiss cheesemakers migrated to the mountainous Jura region of eastern France following World War II. They brought with them traditional techniques used in the processing of Gruyère, although they did introduce some changes, the most noticeable being how the cheese is salted.
Little about the cheesemaking process has changed over the decades. A cooperative of farmers, small dairies, and affineurs strictly regulates the activity, setting standards for which breed of cows can be used, how the animal must be treated, and continuing through to how the cheese is aged. In the early days, Comté was considered inferior to Gruyère.
That began to change in the 1960s, when affineur Marcel Petite started aging select cheeses in the damp basements of Fort Saint-Antoine, located high in the mountains. The lower temperatures there allowed the Comté to age more slowly than its Swiss counterpart, adding depth to the flavors. If you can locate Comté that has been selected and matured by Marcel Petite, you are in for a treat, says Studd.
Photo of Elena's crispy potatoes with Comté from Food52