Cookbook Giveaway – Tom Kerridge's Dopamine Diet
July 23, 2017 by Jenny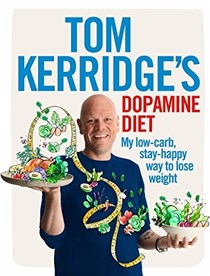 Tom Kerridge's Dopamine Diet: My Low-Carb, Stay-Happy Way to Lose Weight by Tom Kerridge fits into an unusual category of books for me. Yes, it is technically a diet cookbook but one that is full of recipes that are comforting and totally appeal to me.

For more information on this cookbook, please see our review post which shares a recipe for Curried Cauliflower Soup.
We are pleased to offer three copies of this title to our EYB Members in the US and UK. One of the entry options is to answer the following question in the comments section of this blog post.
Which recipe in the index would you like to try first?

Please note that you must be logged into the Rafflecopter contest before posting or your entry won't be counted. Please be sure to check your spam filters to make sure you receive our email notifications. Prizes can take up to 6 weeks to arrive from the publishers. If you are not already a Member, you can join at no cost. The contest ends at midnight on August 29th, 2017.