Food in fiction
January 26, 2017 by Darcie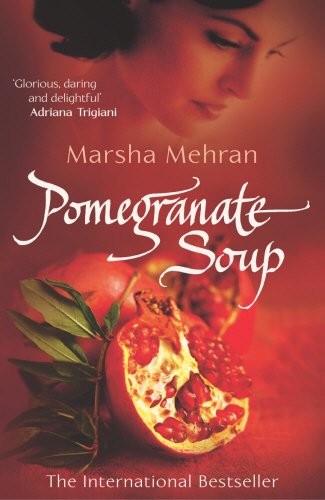 We've reviewed books in which food plays a major part on this blog before, writing about which great meals in literature, and the top kitchens in literature, among others. Over at the website bookriot.com, writer Sarah Nicolas is really diving into the topic. She's got a list of her favorite 100 works of food fiction.
Nicolas has divvied up her list into sections, like Food as Magic, which includes the books Like Water for Chocolate by Laura Esquivel, Pomegranate Soup by Marsha Mehran, and The Particular Sadness of Lemon Cake by Aimee Bender. The premise of the last book is that the protagonist, Rose, finds out that she "can taste the emotions of people through consuming the food they cook."
Another category is Sci-Fi, Fantasy and Magical Realm. The books here seem to be bit more tenuously placed. She lists A Song of Ice and Fire by George R.R. Martin and The Hitchhiker's Guide to the Galaxy by Douglas Adams, among others. I've read both of those books and even though I'm a food lover, I'm not convinced that food played a significant enough role to merit inclusion on the list.
The other categories are Historical, Contemporary, MG/YA, and Children's Books. The Contemporary category gets back on track with titles like The City Baker's Guide to Country Living by Louise Miller, Delicious by Ruth Reichl, and Margherita's Notebook by Elisabetta Flumeri and Gabriella Giacometti. How many books on this list have you read?