Why do we drink Champagne on New Year's Eve?
December 29, 2016 by Darcie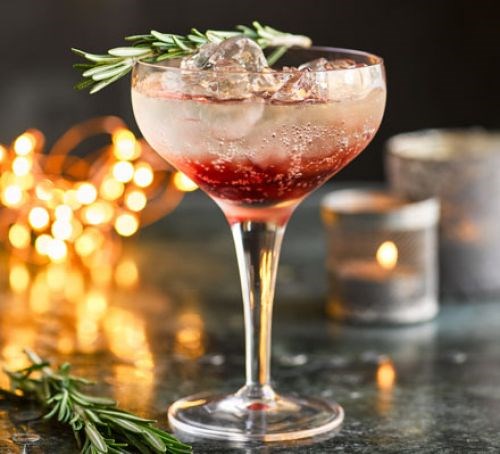 When the ball drops in Times Square and fireworks light up the sky over the London Eye this New Year's Eve, chances are that the drink in people's hands at the time will be champagne. Have you ever wondered why the bubbly stuff is the "official" drink of New Year's Eve? The folks over at indexed magazine Food and Wine have, and they provide us with an explanation.
Celebrating with wines of the Champagne region is a tradition that dates back to fifth-century France, when Clovis was crowned king in Reims. For centuries afterward, coronations were held in Reims, using local wines as part of the celebrations. Champagne didn't exist back then, but was developed in the region, so when it became popular in the 1600s, it was used as part of the royal festivities.
The reason Champagne became popular with the masses is partly explained by this tradition. People wanted be like the king, so from the lesser nobility on down the line, Champagne was sought after for special occasions. It even outlasted the monarchy, being served at the Fete de la Federation at the end of the French Revolution. Mass production methods developed in the ensuing decades made it more affordable, enhancing its appeal.
Champagne's association with New Year's Eve has more to do with advertising than kings. Newspaper advertisements featured Champagne prominently during the holiday season. In the US, bubbly at New Year's Eve was also promoted by a popular NYC restaurant called Café Martin. It is thought to be the first establishment to institute a 'champagne only' policy on the holiday.
Whether you sip your bubbly plain, or use it in a special New Year's Eve cocktail, you are sharing in a tradition that is centuries old. Check out the EYB Library for champagne cocktail ideas, like these popular libations:
City of light from David Lebovitz
French 75 from Leite's Culinaria by Ina Garten and Renee Schettler Rossi
Italian sparkler from Food52
Champagne cocktail from Bon Appétit Magazine by Talia Baiocchi
Hedgerow royale from BBC Good Food Magazine and Miriam Nice(pictured above)
Peach, ginger & Thai basil Bellini from Delicious Magazine (Aus)