Predicting 2017's food trends
December 19, 2016 by Darcie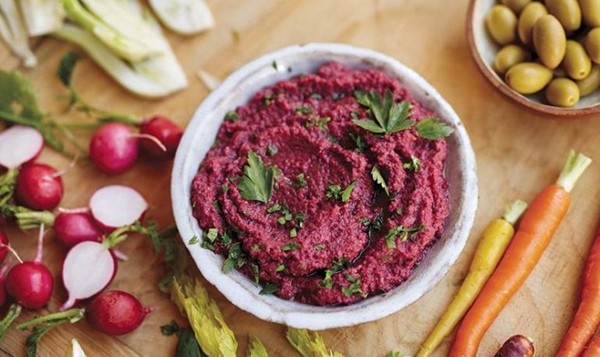 If you ask three different people in the food industry what's going to be popular in the coming year, you are likely to get a variety of responses. That's what I discovered when looking through my Twitter feed recently. Whole Foods Market, the editors at the James Beard Foundation, and food writer Mimi Sheraton have all recently made predictions for the coming year, and the results are distinctly different.
We'll start with Whole Foods. Writing in The Telegraph, Joanna Freedman discusses the grocery giant's list of top trends for 2017, based on a study of global consumer behavior. According to Whole Foods, purple foods will see a sharp uptick in popularity next year. This is due to the perceived health benefits of purple foods: the color is associated with higher levels of nutrients and anti-oxidants. Look for more purple cauliflower, black rice, purple asparagus, elderberries, acai, purple sweet potatoes, and purple corn in 2017.
Mimi Sheraton, talking with the crew at NPR's The Salt, isn't buying Whole Foods' predictions. When asked about the Whole Foods list, the food writer had this to say: "Well, I think for one thing it's a self-fulfilling prophecy because if they push all those things into the aisles, people are going to buy them." One of Sheraton's picks for 2017 skews in favor of carnivores. Based on what she's witnessed in NYC restaurants, she predicts that meat and marrow will be big in the coming year.
The editors at JBF see the opposite – they've noticed a decrease in the consumption and popularity of red meat (especially beef) and think that other meats such as duck, venison, and lamb are poised to take beef's prominent place on our plates. JBF editors also predict cauliflower will be the next kale, and that food waste elimination will spark increased interest in using food production by-products and waste in restaurants and in our everday cooking.
Photo of Purple cauliflower hummus from Food with Friends: The Art of Simple Gatherings by Leela Cyd