Cookbook Giveaway – The Adventures of Fat Rice
October 31, 2016 by Jenny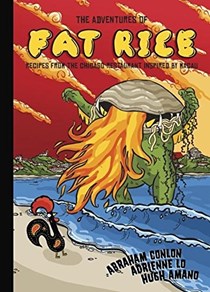 The Adventures of Fat Rice: Recipes from the Chicago Restaurant Inspired by Macau by Abraham Conlon and Adrienne Lo and Hugh Amano shares 100 recipes exploring the vibrant food culture of Macau – an east-meets-west melting pot of Chinese, Portuguese, Malaysian, and Indian foodway.
An hour's ferry ride from Hong Kong, on the banks of the Pearl River in China, lies Macau – a modern, cosmopolitan city with an unexpected history. For centuries, Macau was one of the world's greatest trading ports: a Portuguese outpost and crossroads along the spice route, where travelers from Europe, Southeast Asia, South Asia, and mainland China traded resources, culture, and food. The Adventures of Fat Rice is the story of how two Chicago chefs discovered and fell in love with this fascinating and, at least until now, unheralded cuisine. You can read more about this title in our author interview post.
We are pleased to offer three copies of this title to our EYB Members in the U.S. and Canada. One of the entry options is to answer the following question in the comments section of this blog post:
What is your favorite international cuisine?
Please note that you must be logged into the Rafflecopter contest before posting or your entry won't be counted. If you are not already a Member, you can join at no cost. The contest ends December 2nd, 2016.